For individual game ticket sales, please visit Ticketmaster or contact the Highmark Stadium Box Office directly using the contact information below.
CLICK HERE TO VISIT TICKETMASTER'S RIVERHOUNDS PAGE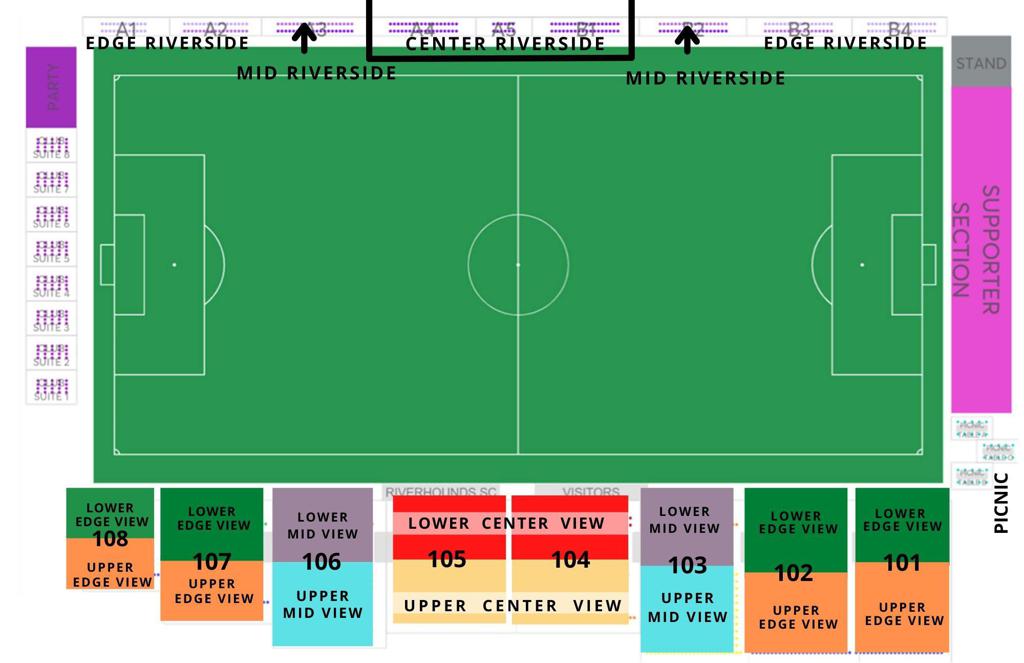 BOX OFFICE AND STADIUM
The main Highmark Stadium box office is located on the west side of Highmark Stadium, closest to the Fort Pitt Bridge. It is open four hours before kickoff until the start of the second half of play. Contact our ticketing department at 412-865-GOAL.
Highmark Stadium
510 W. Station Square Drive, Pittsburgh, PA 15219
Tel: (412) 224-4900 | highmarkstadium.com