RDA COMPETITIVE TEAM MODEL
The Riverhounds Development Academy (RDA) seeks to identify, improve and advance elite youth soccer players through the creation of a multi-faceted platform under the Pittsburgh Riverhounds SC professional team. The RDA will consistently evaluate its players, staff and programs to ensure all meet the highest standards upheld by the professional team and its governing body, the United States Soccer Federation (USSF).
The RDA is a current member of the Elite Clubs National League (ECNL) on both the boys and girls side. Information on each can be found below.
Elite Clubs National League – GIRLS
Elite Clubs National League – BOYS
The RDA team model has teams on both the girls and boys side from U-8 through U-19. Tryouts for RDA teams are during May and June each year. If a player is interested in joining the RDA at an alternate time, he or she must contact the RDA staff directly.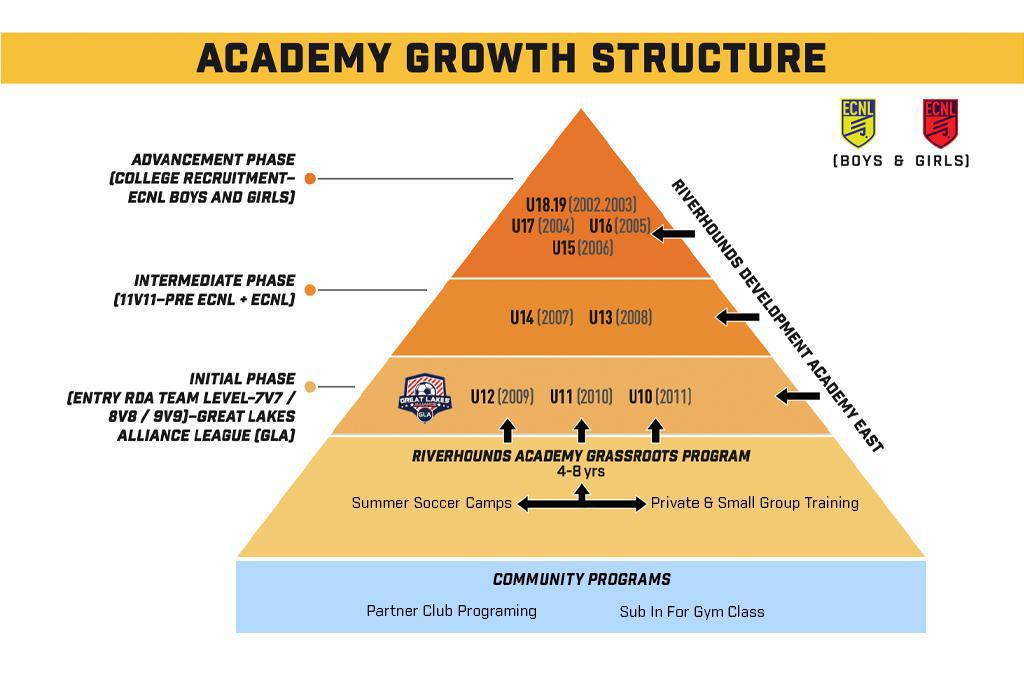 RDA 2007 BOYS VISIT RANGERS FC
In November 2019, the RDA 2007 Boys team went on a trip of a lifetime, visiting Rangers FC of the Scottish Premiership. During its trip to Scotland, the squad competed against and trained with elite-level talent. Take a look back at the 2007 Boys team's journey across the pond.