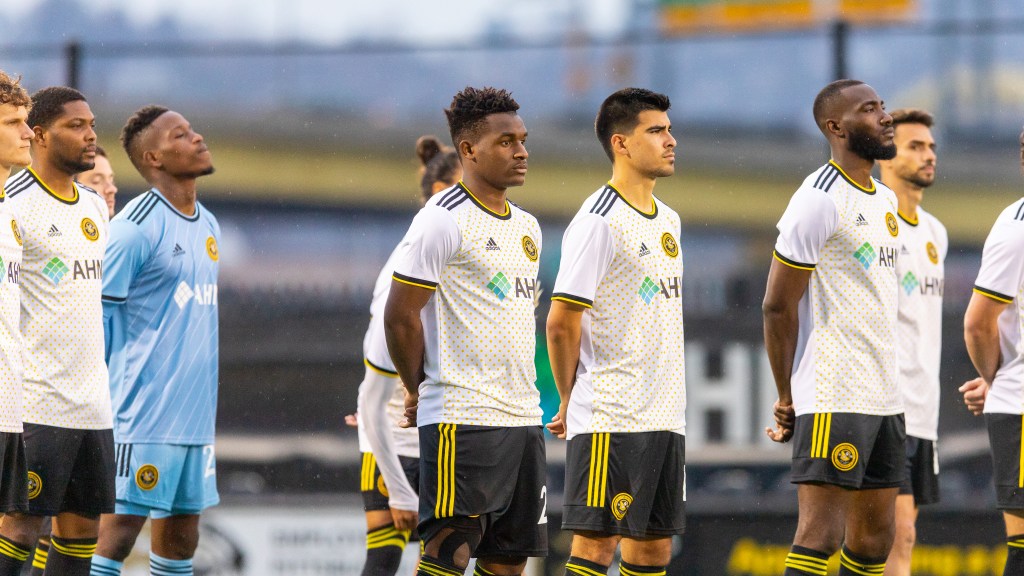 PITTSBURGH (April 8, 2022) — The Third Round of the Lamar Hunt U.S. Open Cup will see Pittsburgh Riverhounds SC go on the road to visit FC Cincinnati of Major League Soccer, the U.S. Soccer Federation announced this afternoon during their televised draw.
The game will be a 7:30 p.m. kickoff on Tuesday, April 19 at FC Cincinnati's TQL Stadium. The match will be shown on ESPN+.
It is a familiar matchup for the Hounds, who squared off annually with FC Cincinnati when the team was a member of the USL Championship from 2016-18. The teams also have met in preseason matches since Cincinnati's departure to MLS in 2019, but this will be the first competitive match between the sides in four years.
The Hounds are also no stranger to facing MLS sides in the Open Cup. Pittsburgh is 1-5 all-time against MLS teams in Open Cup play, but all five of the losses have either been by one goal or in extra time. Their lone win was a 2-0 victory over the Colorado Rapids in the 2001 Second Round, which helped send the Hounds on a run to the quarterfinals, their deepest progression in the tournament.
Their last meeting with an MLS team was also a trip to Ohio. The Hounds lost 1-0 to the Columbus Crew in the 2019 Fourth Round, which ended their most recent cup run. That is the only Hounds vs. MLS matchup during Bob Lilley's tenure in Pittsburgh, but the Hounds coach's cup history includes a 2014 win over D.C. United and taking the Philadelphia Union all the way to a shootout in 2015 with the Rochester Rhinos.
The Hounds have met Cincinnati once previously in cup play, dropping a 3-1 result in the 2018 Third Round at Highmark Stadium.