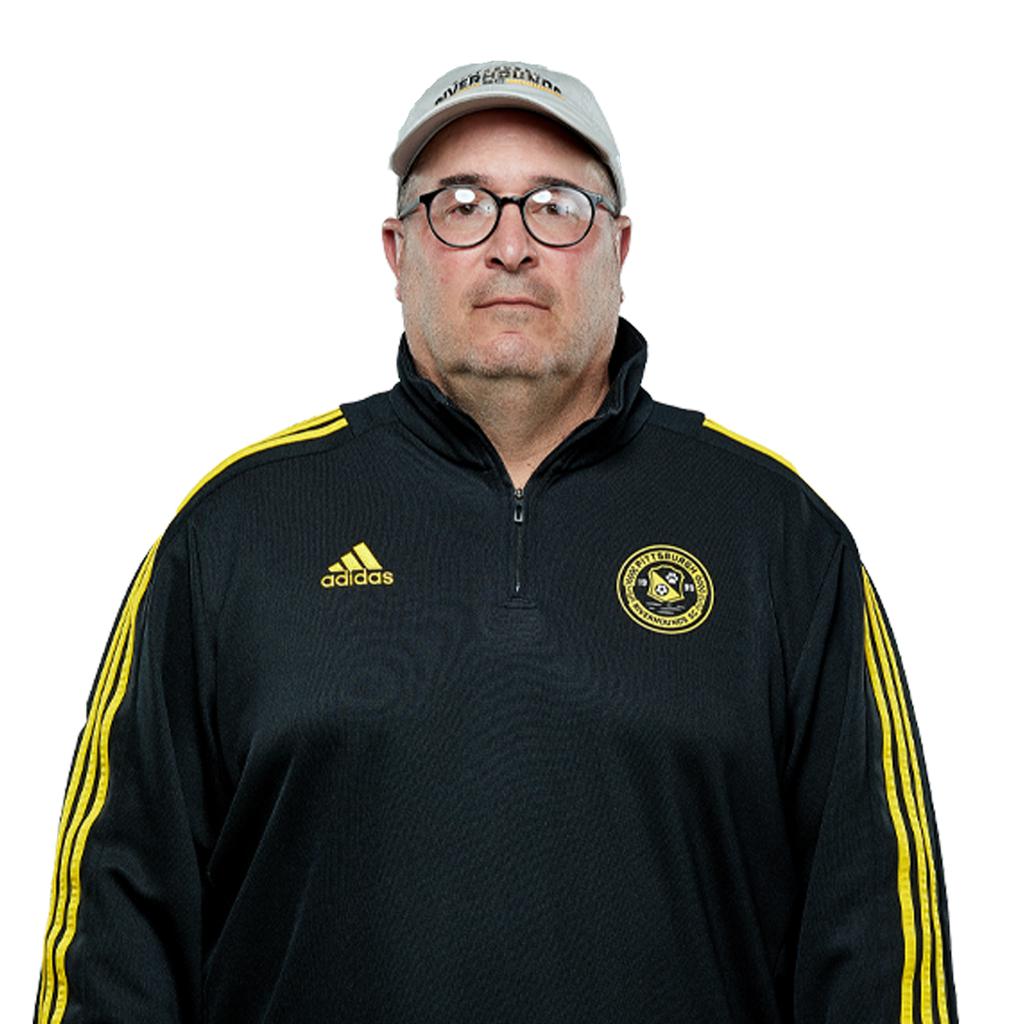 Bob Lilley
HEAD COACH
Announced as the club's 10th head coach in its history on Nov. 14, 2017, Bob Lilley will enter his fourth season at the helm for Riverhounds SC.
In the pandemic-shortened 2020 season, Lilley guided the Hounds to an 11-4-1 record, which was good for second place in Group F and a third consecutive playoff berth, the first time in club history the team has made three straight postseasons.
In 2019, Lilley led the club to a 19-4-11 regular-season record, which totals the most single-season wins in team history, and the USL Championship Eastern Conference regular-season championship.
The club also made the postseason in 2018, when it hosted the first-ever playoff match at Highmark Stadium. Lilley has posted a 45-13-26 regular-season record with the Hounds, including shutting out opponents in exactly half of those matches, 42 out of 84.
Lilley came to Pittsburgh after coaching USL's Rochester Rhinos, which he led during two separate stints (2014-17 and 2010-11). In his six seasons with the Rhinos, Lilley compiled an 82-39-51 regular-season record, which includes a 2015 mark of 17-1-10 en route to winning Coach of the Year honors and the USL Cup. He also was named Coach of the Year in 2010, when Rochester won the USSF Division 2 Professional League regular-season title. The Rhinos made the playoffs in every season under Lilley and achieved at least a fourth-round finish in the Lamar Hunt U.S. Open Cup from 2014-17.
Before joining the Rhinos ahead of their 2010 season, Lilley spent the 2007-08 campaign as head coach of the Detroit Ignition of the Major Indoor Soccer League (MISL). He earned Coach of the Year honors, as the Ignition logged a 22-8 record and won the league's regular-season championship.
For three seasons (2005-07), Lilley served as head coach for the Vancouver Whitecaps of the USL First Division. While with the club, he guided the Whitecaps to a 33-20-31 regular-season record and a league championship in 2006.
From 2002-03, Lilley was the head coach for the Montreal Impact of the USL A-League. He directed the club to the playoffs both years and amassed a regular-season record of 32-15-9, in addition to winning Coach of the Year honors in 2003.
The Fort Monmouth, N.J. native began his head-coaching career with the Hershey Wildcats, which he led from 1997-01. In his five seasons with the USL A-League club, he compiled an 86-46-6 regular-season record and was named Coach of the Year in 1997, his first-ever campaign as a head coach. Hershey made the playoffs each season with Lilley at the helm, including a trip to the A-League final in 2001.
Across his 20 seasons of head-coaching experience at every level, Lilley holds an all-time record of 300-142-123, and he has logged at least a .500 winning percentage during each regular season and has led his team into the postseason every year. He also has won two league titles, earned Coach of the Year honors five times, and in 2010, he was inducted into the USL Hall of Fame as a coach.
Lilley played professionally with the Orlando Lions of the American Soccer League from 1989-90 (two seasons) and the Maryland Bays of the American Professional Soccer League in 1991 (one season). He also played professional indoor soccer with the Hershey Impact of the National Professional Soccer League (NPSL) from 1988-91 (three seasons), the Harrisburg Heat of the NPSL from 1991-97 (six seasons), and the Pittsburgh Stingers of the Continental Indoor Soccer League in 1994 (one season).
From 1984-87, Lilley played at George Mason University, where he was a four-year starter and team captain. He was inducted into the George Mason Men's Soccer Hall of Fame in 2011.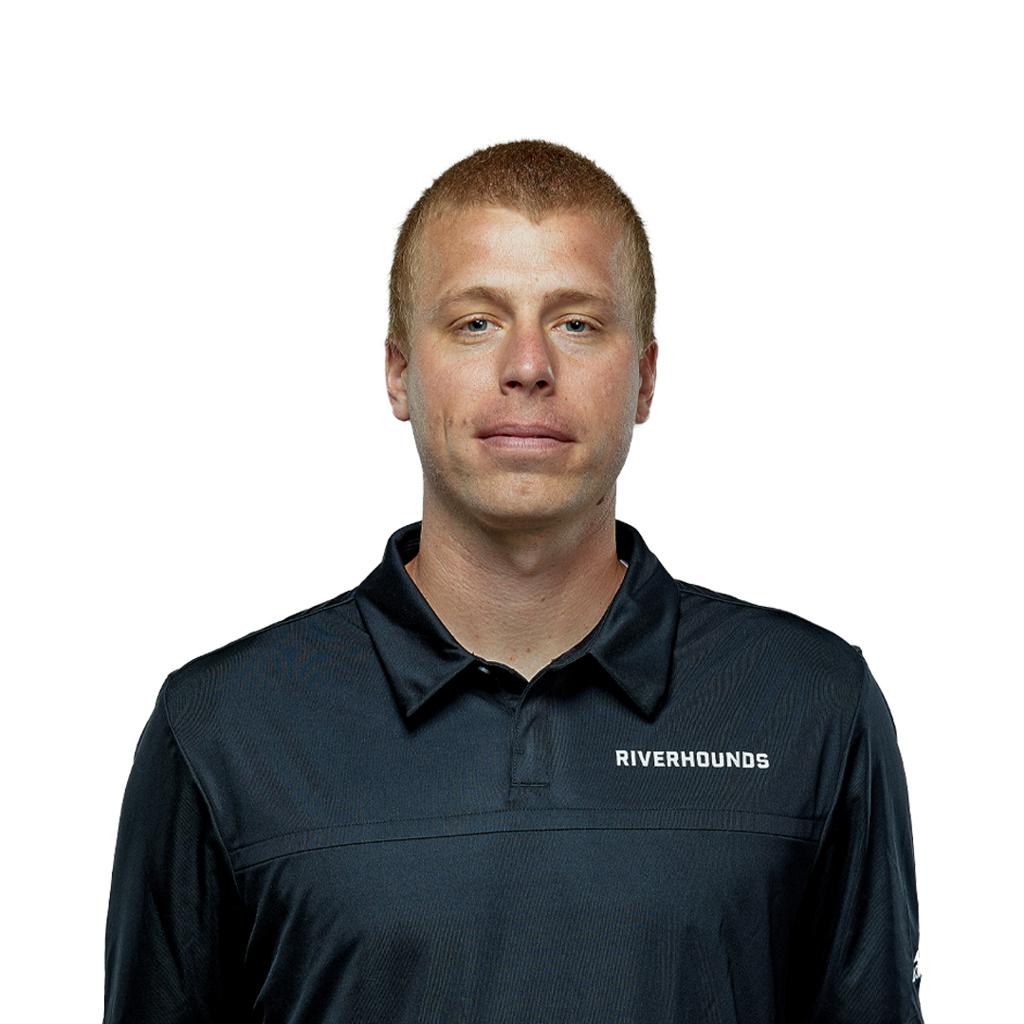 DAN Visser
Assistant Coach
Dan Visser enters his fifth full season as an assistant coach with Riverhounds SC after originally joining the club in July 2016 as part of head coach Dave Brandt's staff.
Prior to arriving in Pittsburgh, Visser served as an assistant coach under Brandt at the United States Naval Academy during its 2015 campaign. The Midshipmen finished this season with an 8-9-1 overall record.
From 2013-14, Visser was head coach at Eastern Nazarene College in Quincy, Mass. The Lions held a 3-14-0 record during his first year and improved to 5-12-1 during his second season at the helm.
Visser began his coaching career at the NCAA Division III level, serving as an assistant coach and recruiting coordinator at Eastern University in St. Davids, Pa. During his two years at Eastern, the Eagles compiled a 21-11-2 record and had 11 student-athletes earn all-conference honors.
The West Chester, Pa. native played collegiately as a midfielder at Messiah College for four seasons before graduating in 2008. During this period, the team won three national championships and accumulated an 89-6-2 record. The two-time team captain also received Regional All-America honors in 2007.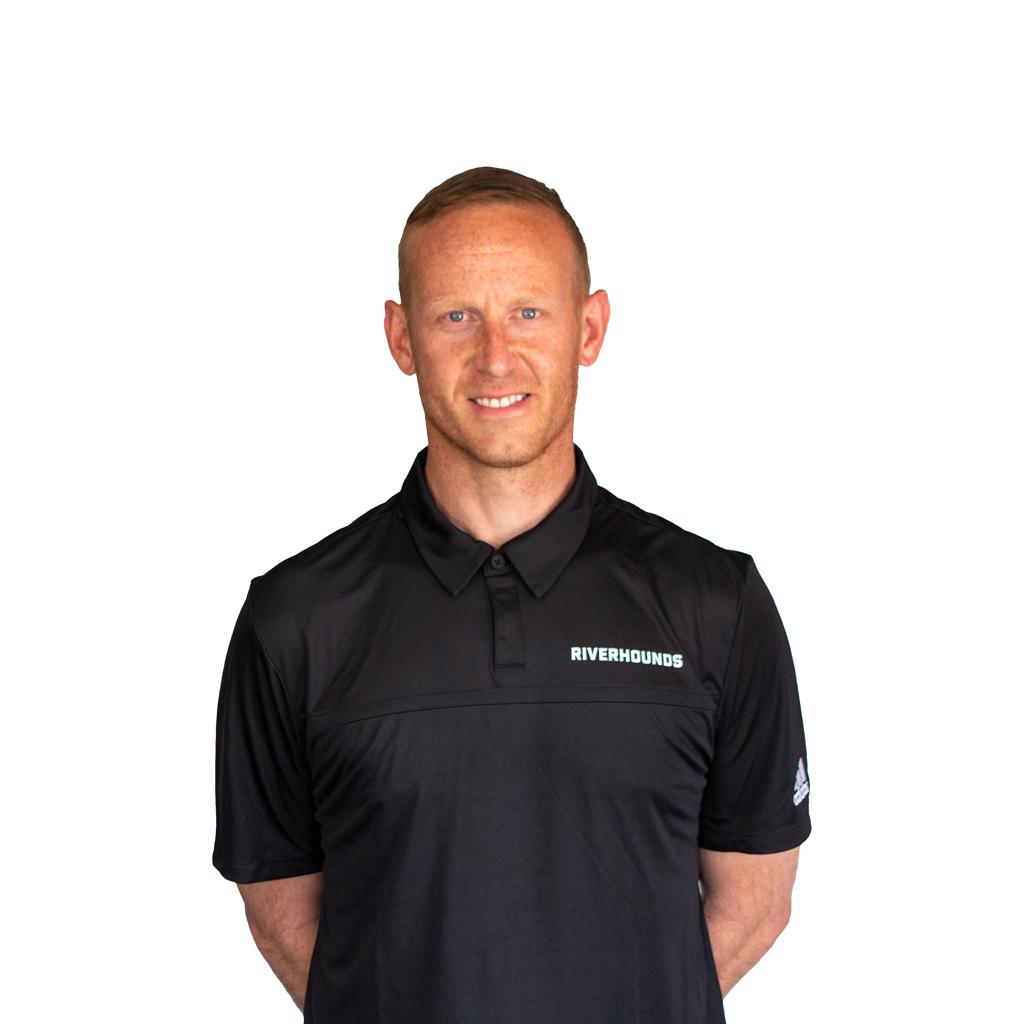 MICHAEL Behonick
Assistant Coach
Assistant coach Michael Behonick enters his second season with Riverhounds SC in 2020. Also still serving as an assistant coach for the University of Pittsburgh men's soccer program, Behonick brings a wealth of experience working primarily with goalkeepers to the club.
This year has been Behonick's sixth season with the Panthers. In 2019, he helped lead the team to a 10-8-2 record en route to receiving an at-large bid to the NCAA Men's Soccer Tournament Championship for the first time since 1965. This season, split over fall 2020 and spring 2021, the Panthers are back in the NCAA Tournament as the No. 2 overall seed.
Prior to arriving with the Panthers, Behonick coached at Penn State University from 2014-15 and at the University of Virginia from 2010-13.
A product of American University, the Bohemia, N.Y. native was drafted by D.C. United in the 2003 MLS SuperDraft. He played seven seasons professionally as a goalkeeper across MLS, USL A-League, USL Pro Soccer League, USL Second Division and NASL.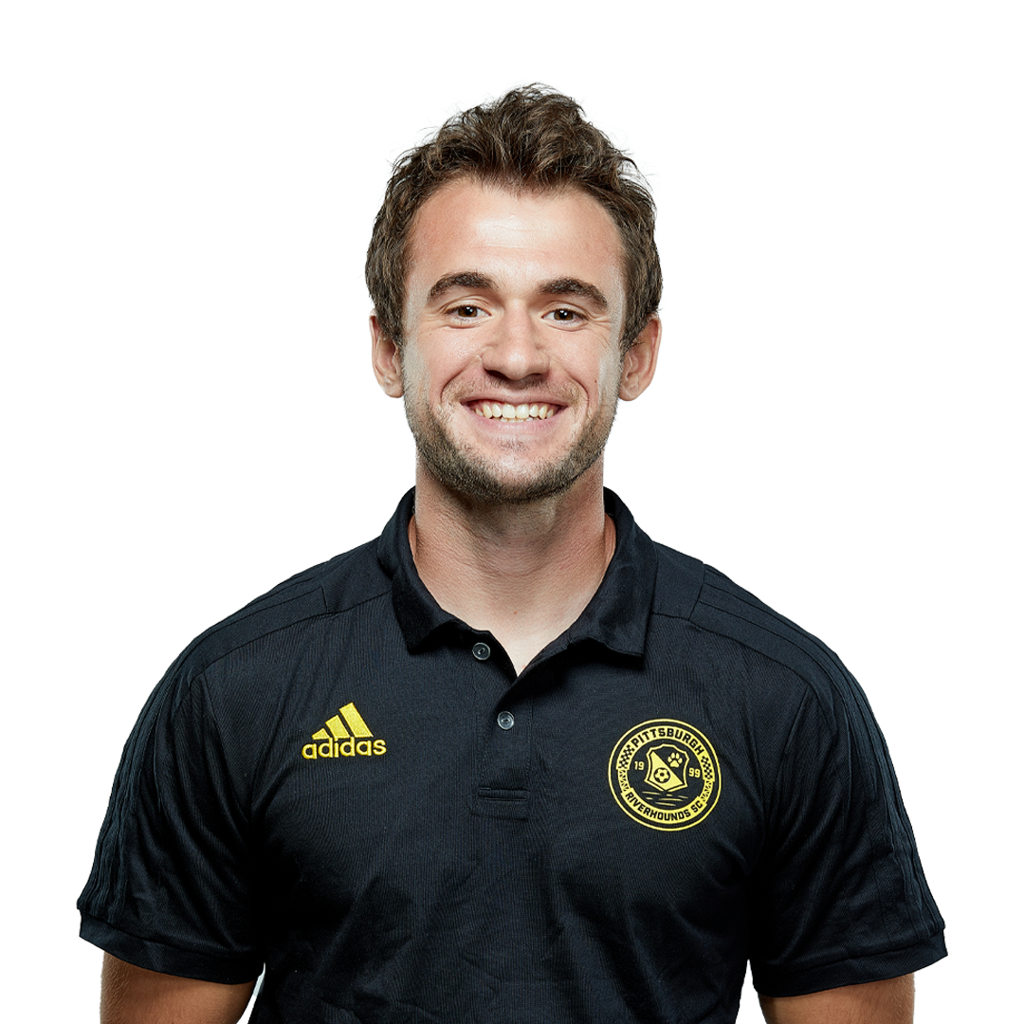 WILL Marshall
Goalkeeper Coach
Will Marshall enters his first season as goalkeeper coach with the first team, though he has been a familiar face around the Hounds organization for some time. He has been involved with instruction of the Riverhounds Academy's goalkeepers since his college days, and he was brought on as a full-time coach with the club in 2019, working under longtime Hounds goalkeeper/coach Hunter Gilstrap.
He also spent part of 2020 as a volunteer assistant working with the Virginia Tech men's soccer team's goalkeepers. As a college player, Marshall finished his career at Division II West Chester University in West Chester, Pa., where he helped guide the Golden Rams to the 2018 NCAA Championship Game played at Highmark Stadium. Before joining West Chester as a graduate transfer, Marshall played locally at the University of Pittsburgh from 2014-17. Marshall grew up locally and is a graduate of East Allegheny High School in the Pittsburgh suburb of North Versailles.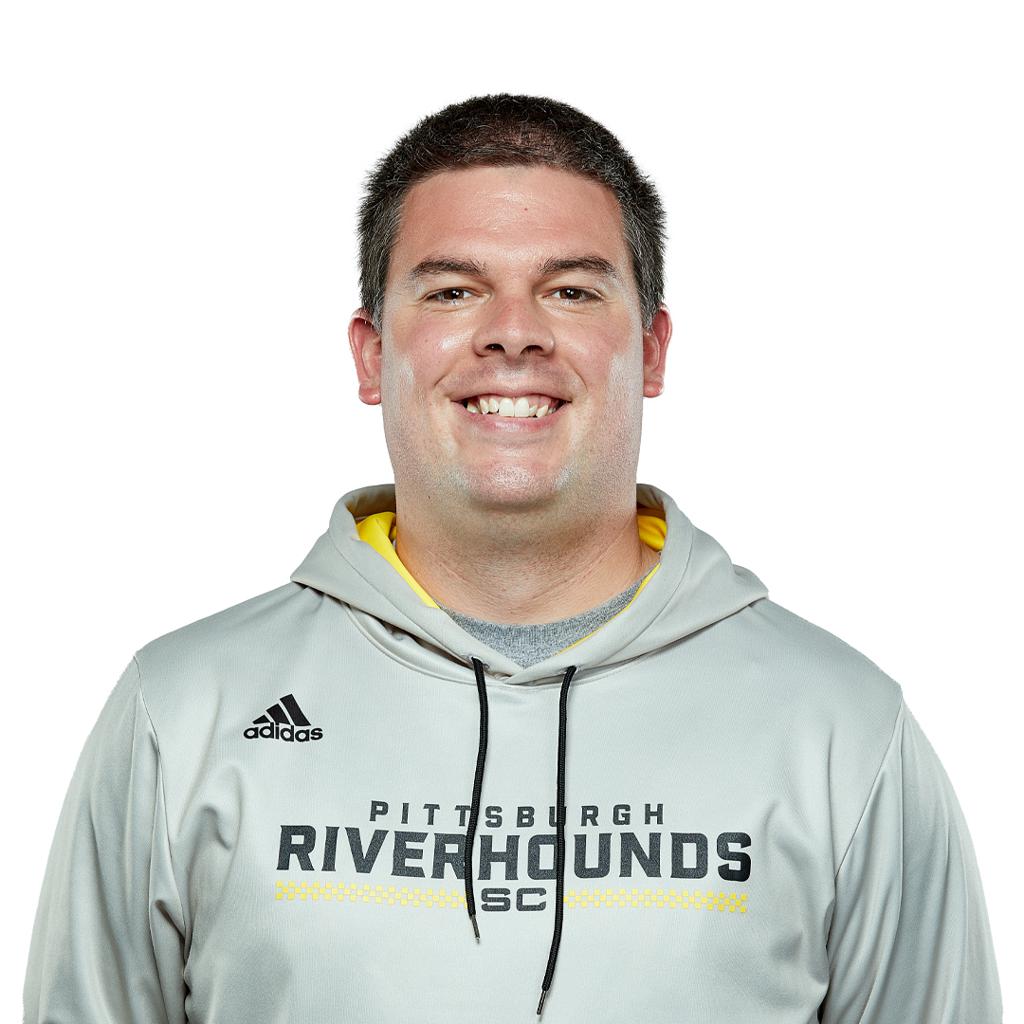 KYLE Patrick
Head Athletic Trainer