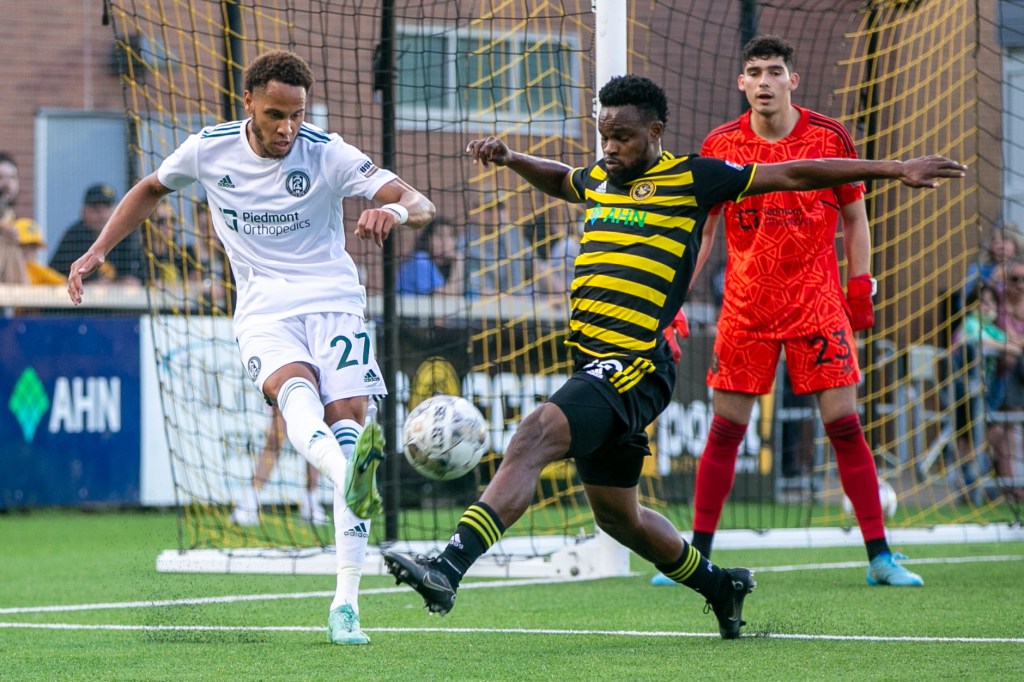 PITTSBURGH (May 5, 2022) — Pittsburgh Riverhounds SC forward Dane Kelly is one of five finalists for the USL Championship Player of the Month for April, the league announced this afternoon, and fan voting can help propel him to the award.
Kelly scored five goals in five April matches, the most of any USL Championship player in the month, and he currently sits tied for first in the league with six on the season. Though he appeared in all five April matches, he started only three, giving him an outstanding rate of 1.68 goals per 90 minutes. He also scored his five goals on only 13 total shots, giving him a 38.5 conversion rate, and he twice was named to the USL Championship Team of the Week during April.
A newcomer to the Hounds in 2022, Kelly is the USL Championship's all-time leading scorer with 105 goals. He is the first Hounds player to be a finalist for Player of the Month since both Russell Cicerone and Alex Dixon made the top five in August 2021.
Fan voting for Player of the Month can be found at USLChampionship.com. The fan vote comprises 51 percent of the final vote, with the rest of the vote coming from the USL Technical Committee (25 percent) and a national media vote (24 percent).
The winner and complete voting results will be announced on May 12.