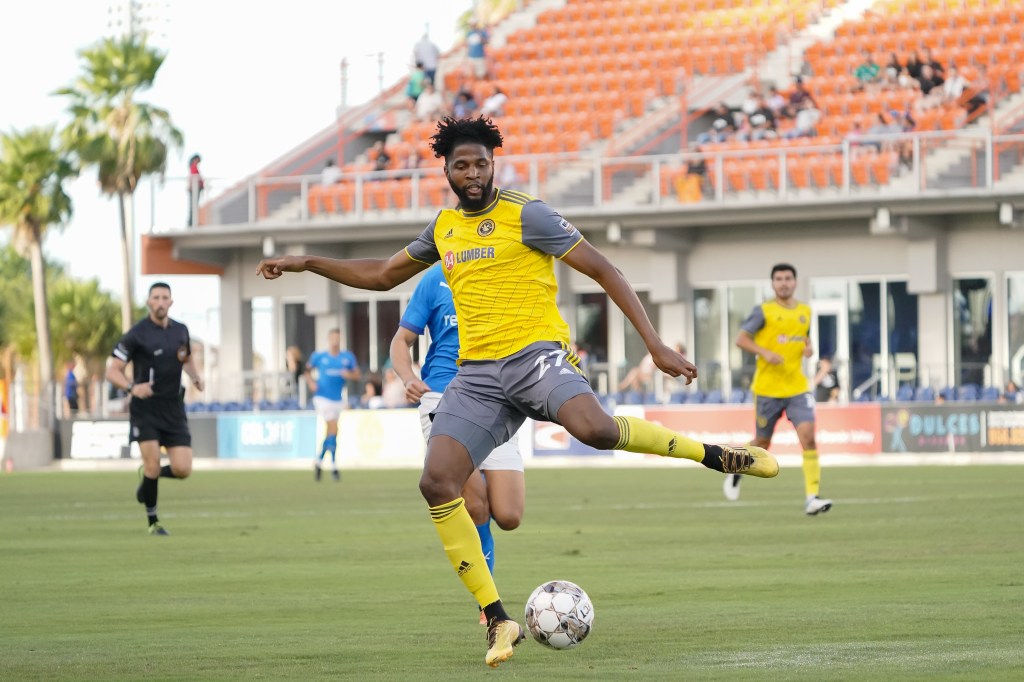 Match info
Riverhounds (15-9-8) vs. Sacramento Republic FC (14-11-7)
Date: Sunday, October 9
Time: 5 p.m.
Location: Heart Health Park, Sacramento, Calif.
Odds: Hounds +200 / Draw +250 / Sacramento +110 (FanDuel)
TV: 22 The Point
Streaming: ESPN+
Live statistics: USL Championship Match Center
Live updates: @RiverhoundsSC on Twitter
Match hashtags: #SACvPIT and #HOUNDTAHN
(Oct. 9, 2022) — The Hounds' final road trip of the regular season takes them to an unfamiliar venue, as they make only the second trip in club history to face Sacramento Republic FC in an afternoon match at Heart Health Park in the Californian capital.
The lone prior meeting between the teams was a lopsided one, 5-0 in Sacramento's favor, but that matchup eight years ago will have no bearing on this confrontation between playoff-bound teams looking to secure a home playoff match. For Sacramento, the math is simple — a point from either of its final two matches will secure the fourth spot in the Western Conference. The Hounds face more of an uphill climb, but a win in California would ensure the Hounds are in the running for the fourth spot, and possibly in control of the race, going into the final weekend of the season.
The Hounds have been better on the road in the second half of the season, going 5-1-1 away from home since the start of July, with the only setback coming in their last road outing, Sept. 14 at Birmingham. Also part of that run is a 1-1 draw at New Mexico back on July 16, which was the Hounds' most recent road trip to face a Western Conference opponent.
After getting blanked by league-leaders San Antonio on Oct. 1, the Hounds will be looking to jump-start their offense behind Russell Cicerone (12 goals) and Albert Dikwa (11 goals). While the Hounds haven't scored multiple goals in their last four matches, they also have allowed more than one goal only once in the past seven games, as the back line of Shane Wiedt, Arturo Ordóñez, Mekeil Williams and Jelani Peters has solidified as a back four or as the majority of a back five.
Sacramento is also a team that hangs its hat on defense first, having allowed just 33 goals in 32 league games. Former Hounds goalkeeper Danny Vitiello, the 2020 USL Golden Glove winner, has emerged as the Republic's No. 1 this season as the team bounced back from missing the playoffs and made a remarkable run to the U.S. Open Cup final.
The catalyst for the Republic attack is veteran Mexican midfielder Rodrigo López, who has five goals and a team-high eight assists this year in his third stint with the club. A veteran of the USL Championship, MLS and Liga MX, López scored twice against the Hounds in the 2014 meeting, which came during his first year with the Republic.
While the game will be at 5 p.m. in Pittsburgh, the 2 p.m. Pacific Time start time makes this the earliest local-time kickoff the Hounds will have this season. The match will be televised live on 22 The Point and streamed, as are all Hounds matches, on ESPN+.