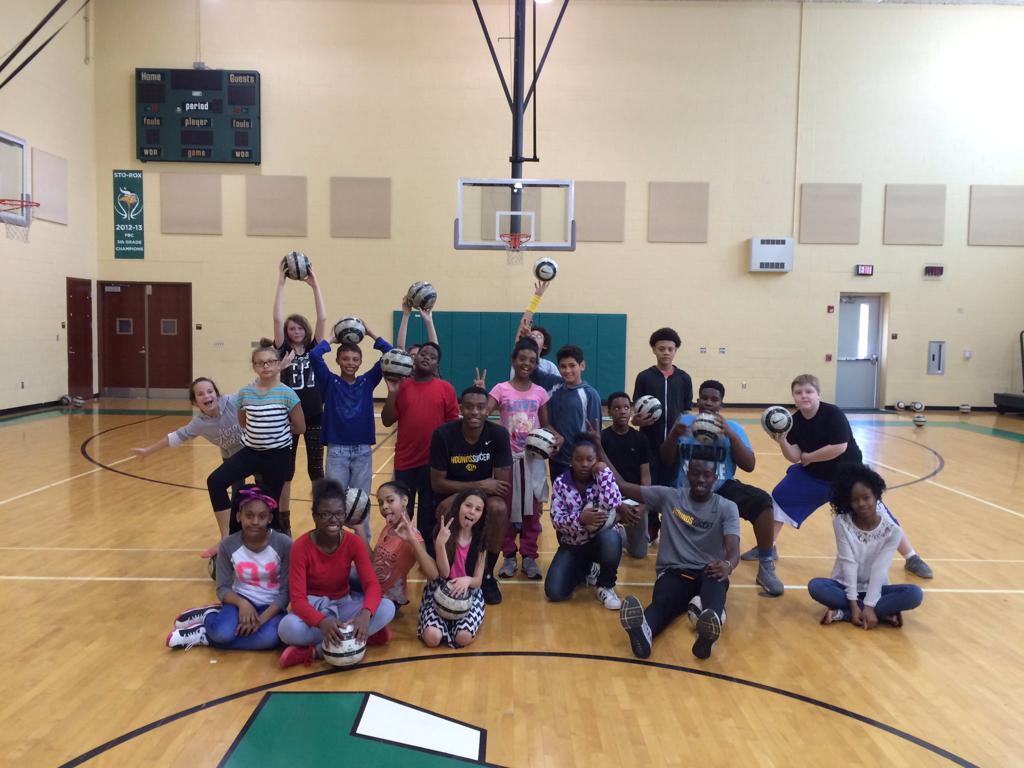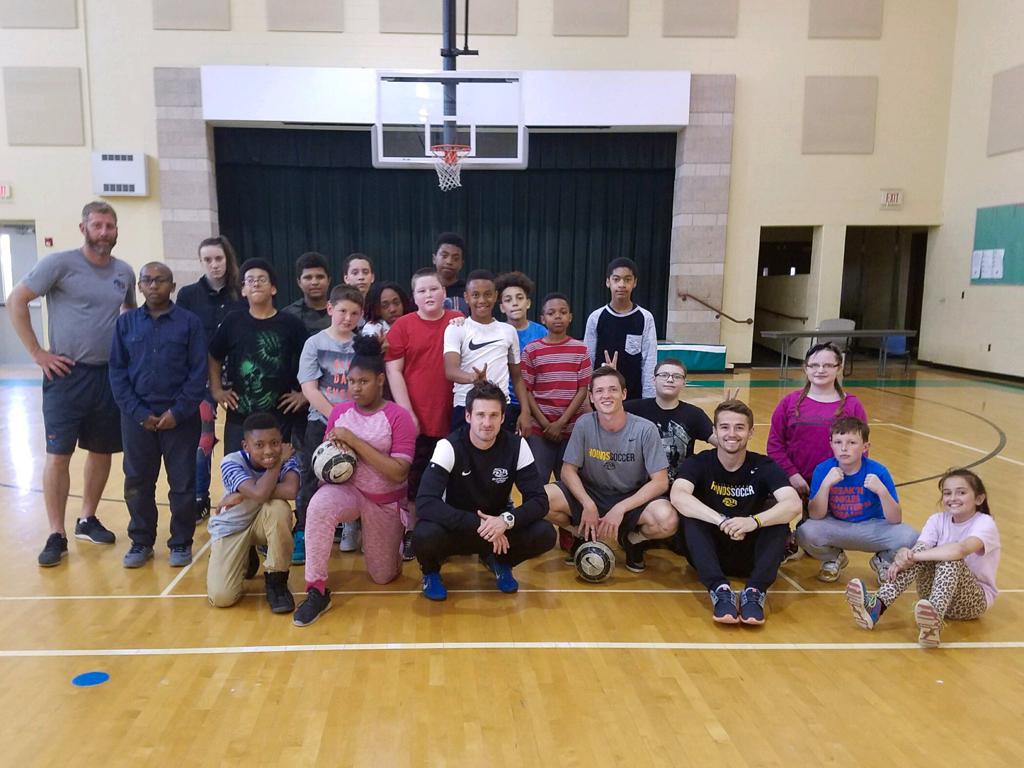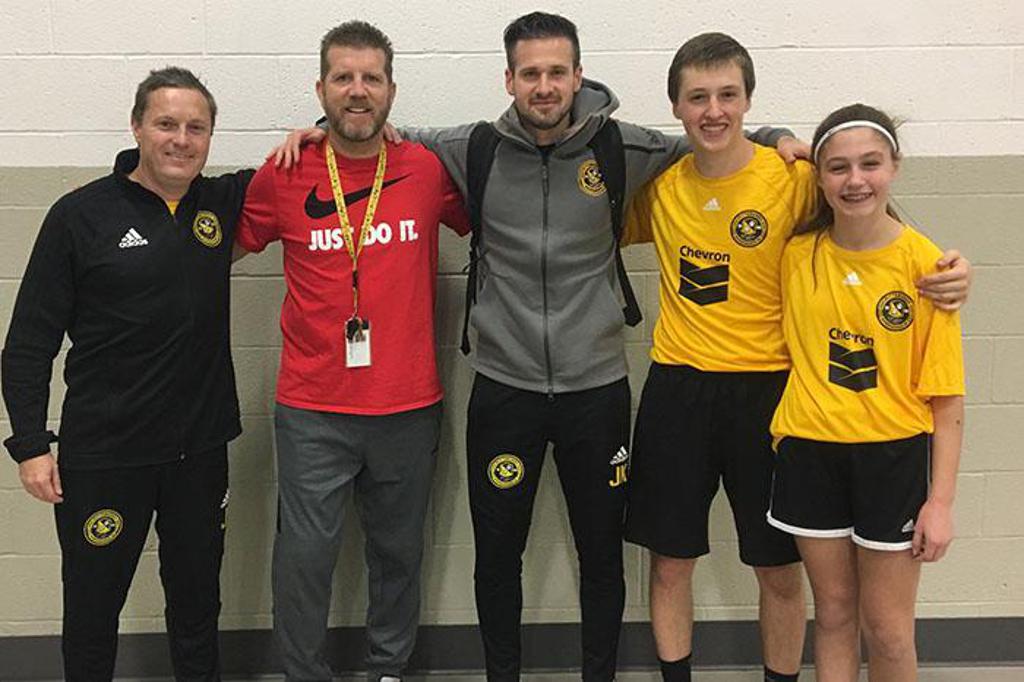 Sub In For Gym Class
The Riverhounds SC Sub In For Gym Class program allows professional team players and staff to become substitute gym teachers for a day at local schools.
The Hounds lead students through a unique spin on physical education classes by integrating soccer-centric drills into a fun period of teamwork, exercise and smiles.
While the exercises are introductory by nature, they involve students with a soccer ball. In many cases, the students have not yet been exposed to the sport of soccer, so all challenges are new.
The program, which is offered at no cost to the schools, is intended to introduce soccer training to communities that may have not yet been exposed to the beautiful game.
QUESTIONS? INTERESTED? CONTACT US: