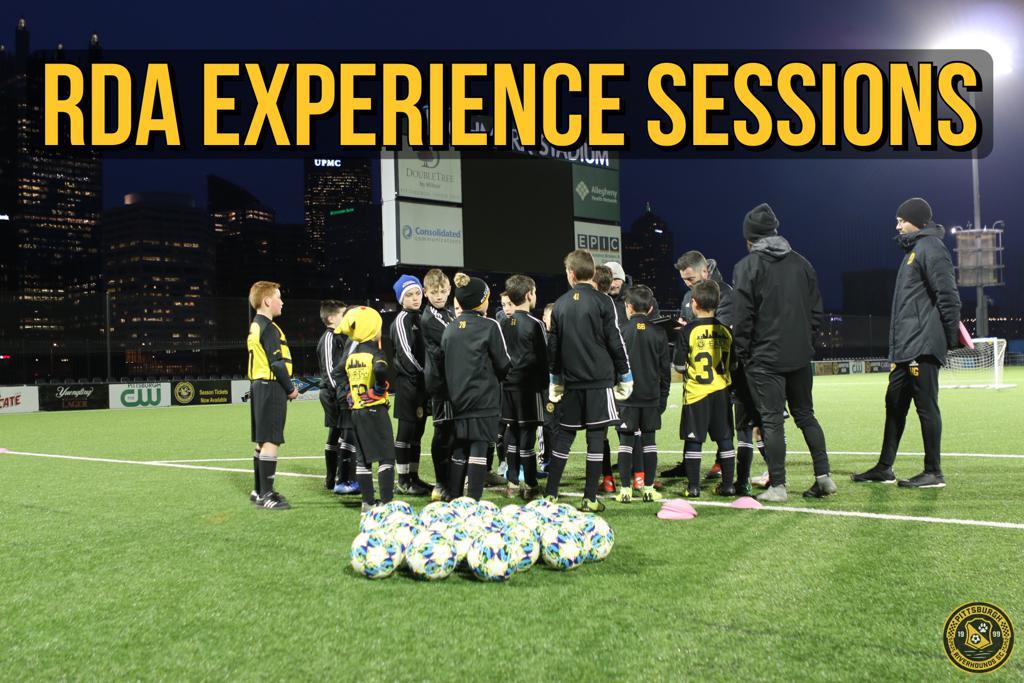 2021 RDA EAST EXPERIENCE SESSIONS
– NO REGISTRATION. NO COSTS. JUST SOCCER!
The Riverhounds Academy is proud to announce our RDA East Experience Sessions starting in February. Players, regardless of club affiliation, can come to an RDA session and experience what we offer. The premise is simple: come out and EXPERIENCE the RDA. Watch if you'd like to watch. Have your child participate if he or she is interested. Take it all in. Meet the coaches and see them in action. Check out our facilities. Learn about what we do, by watching us do what we do!

What is the RDA? You may know a family that is part of the RDA. You may have seen a tweet or two about all that is going on within the Riverhounds.
We would like families to experience the RDA so you can form your own opinion. Test us out, criticize us, watch our training, join in, learn with us … just EXPERIENCE us!
Soccer is the beautiful game – we want to open our doors to all to EXPERIENCE our programing and coaching. Show up and EXPERIENCE what we offer in whatever fashion makes the most sense for you and your family. We also welcome local area coaches to join in with us for sessions.
UPCOMING DATES AND INFORMATION
FEBRUARY 2021
As a result of the overwhelming interest in the program, we have decided to add another round of RDA East Experience sessions this February. Please see the dates below.
LOCATION:
Shallenberger Sports Complex
663 Englishman Hill Road
Connellsville, PA 15425
SESSIONS:
Monday February 8th / Wednesday February 10th

5:15pm – 6:30pm: 2008 Boys and Girls
6:15pm – 7:30pm: 2010 / 2011 / 2012 / 2013 Boys
7:15pm – 8:30pm: 2009 and 2007 Girls
8:15pm – 9:30pm: 2003 / 2004 / 2005 Girls
 
Tuesday February 9th / Thursday February 11th
5:15pm – 6:30pm: 2010 / 2011 / 2012 / 2013 Girls + 2009 Boys
6:15pm – 7:30pm: 2007 / 2005 / 2004 Boys
7:15pm – 8:30pm: 2006 Boys
8:15pm – 9:30pm: 2006 Girls

If you are coming to the sessions please email the following contacts below to let them know your child will be in attendance.
CONTACTS
James Meara – jmeara@riverhounds.com
Jason Rice – jrice@riverhounds.com