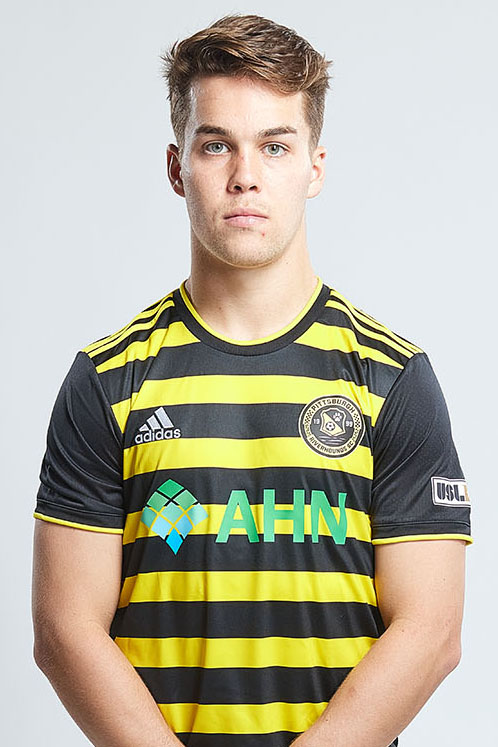 BIO
Robbie Mertz is entering his fourth year with the Riverhounds in 2023. It is his second stint with the team, after he was re-acquired via transfer from Atlanta United 2 on July 20, 2022.
Mertz, a graduate of Upper St. Clair High School in Pittsburgh's South Hills, was a fourth-round MLS draft pick of the Colorado Rapids in 2019 after his college career at Michigan. Unsigned by the Rapids, he signed his first professional contract with his hometown club and had two very successful seasons with the Hounds.
Between the Hounds' 2019 season atop the Eastern Conference and the pandemic-shortened 2020 season, Mertz posted 11 goals and eight assists as he established himself as one of the team's best attacking options out of the midfield.
In 2021, he signed with Atlanta as a free agent and was an integral part of their team for a season and a half. He recorded four goals and 11 assists in 48 matches and wore the captain's armband for all of 2022 before his transfer. Once he returned to the Hounds, he fit right back into the midfield with a goal and three assists in 14 regular-season matches, as well as adding two assists in the 2022 USL Championship Playoffs.