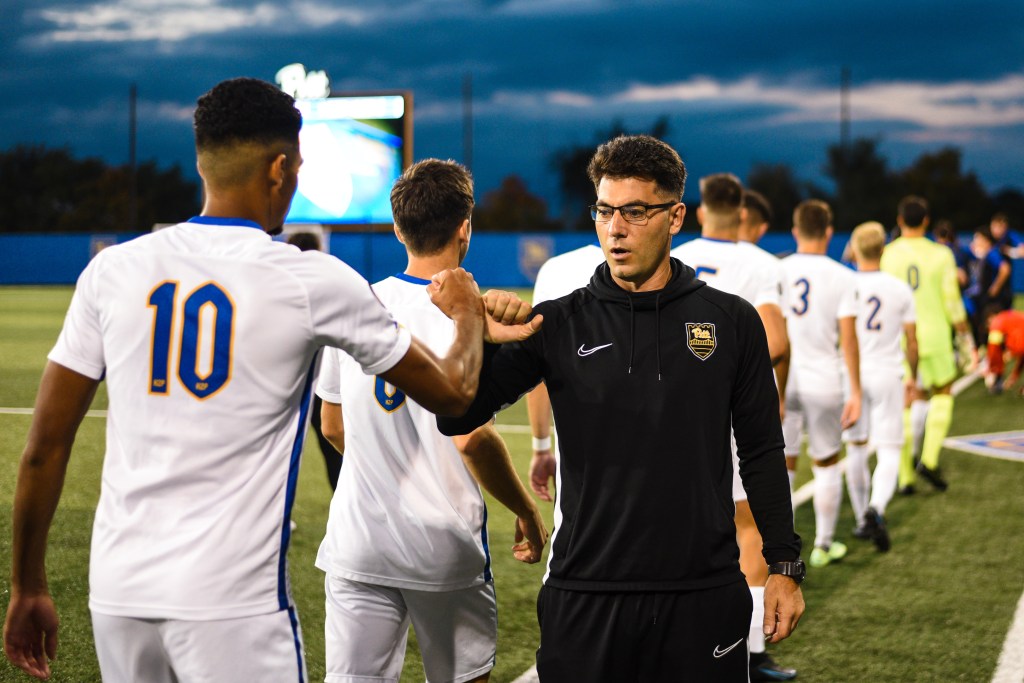 Since he was five years old, Rich Costanzo has loved the game of soccer, and his passion for the sport hasn't gone away.
Costanzo, who played the last two years of his professional career for the Riverhounds in 2012-13 before going into coaching, is taking on a new role as the head coach of the men's soccer team George Mason University — his first college head coaching job.
A Pittsburgh native and graduate of Thomas Jefferson High School in the South Hills, Costanzo will be leaving the city that has been influential throughout the entirety of his soccer career to embark on this new journey.
"I love the city, as I'm from there. It's tough leaving, but I think it's the right opportunity and the right time for me and my family to kind of make a name for myself as a head coach," Costanzo said. "Going step by step through the process as a player and now a coach, I've enjoyed every moment of it. All the ups and downs have made me who I am today. The wins and losses, the injuries and setbacks, the success, the failures, all those things. I truly believe those made me who I am today through the sport."
Costanzo has been an assistant coach for the men's soccer team at the University of Pittsburgh under Jay Vidovich since 2017 after starting his coaching career with Army. During his time at Pitt, he was part of the building process of a team that went from the bottom of the ACC to a national semifinalist.
Now, he hopes to do something similar with George Mason and start winning games with his new team.
"Where we've gone and to where we are now as a top contender at Pitt, that whole process has been really fulfilling as a coach and, quite frankly, has given me this opportunity now to work with George Mason," Costanzo said.
With coaching and playing experience under his belt, Costanzo is excited to implement his own culture, his own style of play, and his own visions for a successful program with George Mason.
He looks to take what he's learned over the years coaching alongside a national championship-winning coach such as Vidovich, because without him, Costanzo feels he wouldn't be in this situation.
"I'm so grateful for my opportunity to coach at Pitt under Jay Vidovich and that he's helped me this whole way," Costanzo said. "I truly believe that's the only reason why I feel prepared and ready to take on this job because I've worked for such a legendary coach."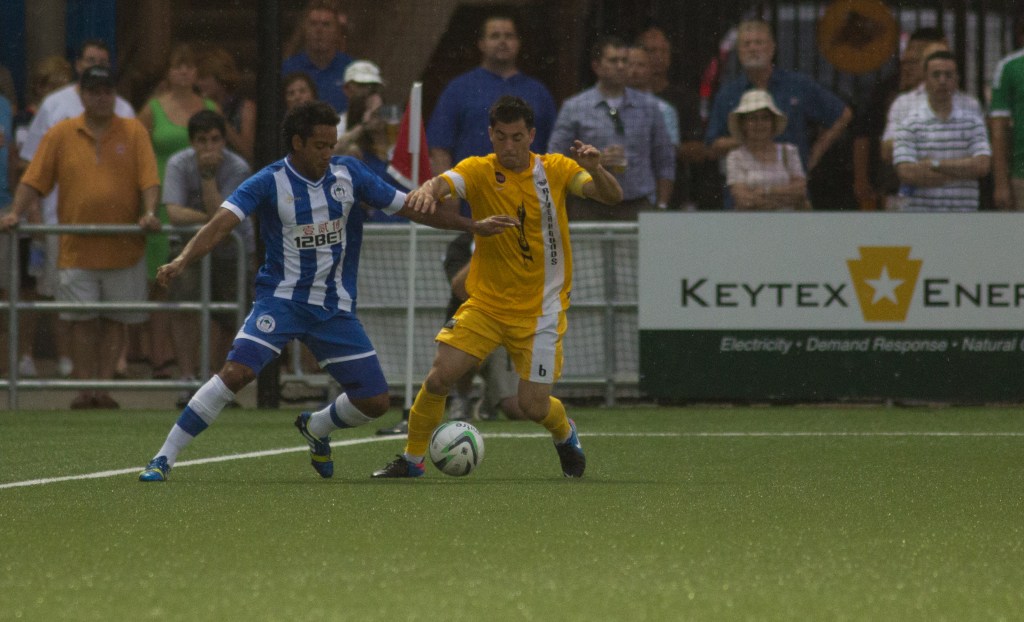 When reflecting on his career, Costanzo doesn't forget about the great mentors he's had over the years and feels fortunate for the opportunities he's had along the way that have put him in this position.
Riverhounds head coach Bob Lilley is on that list of mentors who have influenced Costanzo's soccer career. Lilley coached Costanzo when he was a member of the Rochester Rhinos in 2010-11, and now, Costanzo will be the head coach of the soccer team at the school where Lilley played during college.
"Bob was one of the first guys while I was playing for him, that I really thought about coaching because I respected and appreciated how Bob coached the team and found ways to win," Costanzo said. "It inspired me to want to coach more and study the game."
Costanzo was a consistent player during the two years Lilley coached him in Rochester, and Lilley said he was very happy to see him land coaching jobs at both Pitt and now George Mason. After seeing his performance on the field, Costanzo stood out to Lilley as a competitor, extremely hardworking and extremely disciplined.
"I know Rich is a really talented coach, and it's a natural progression. For him to get an opportunity at George Mason was a surprise," Lilley said. "I think he's done really well as an assistant in his time in the college game, and I think George Mason's lucky to have him because I know how competitive he is and how hard-working he is.
Lilley continued: "He'll bring energy and ideas. He's got a sharp mind and a lot of good ideas. No one's going to outwork him, so I think there's just a tenacity in him as a person. I expect him to continue to have success in the game, so I wish him luck heading down to Mason, and I'll be watching."
---
Story written by Riverhounds staff intern Grace Heidinger.