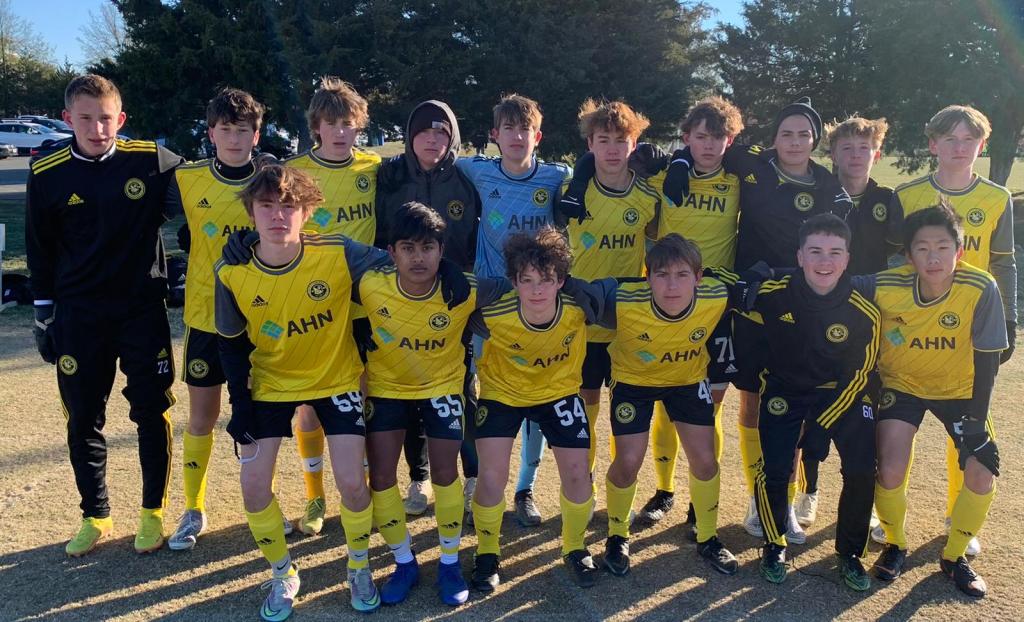 A weekend after the Riverhounds Development Academy's girls hit the D.C. area, it was the boys' turn to take the field Nov. 18-20 at the Bethesda Premier Cup in Bethesda, Md., and the Nation's Capital Cup in McLean, Va.
Among the older RDA teams, both the 2006 and 2007 Boys finished second in their showcase divisions with matching 2-1-0 records.
The 06s began with a 2-1 win over Next Level Soccer that was more one-sided than the score showed, and Parker Brennan was excellent in the Hounds' midfield. The team had to shake off a 4-0 loss to group winners Skyline Elite (Va.) and did so on the final day, topping Wake FC (N.C.), 1-0.
For the 07s, it was consecutive wins to begin the event, starting with a big second half to top Pipeline SC (Md.), 3-0, on a Milo Chiu header and a brace by Roman Agostoni. Aedan Costa took over the second game, a 3-1 win over the Western New York Flash, scoring twice after assisting Ethan Voight-Cherna for the opener. The perfect weekend evaded the team in the finale, as they were topped 2-1 in a tight contest with SJEB FC (N.J.).
Both the 2008 and 2009 squads finished 1-1-1 on the weekend, while the 2010 Boys won both their group games to advance to the semifinals. Ryan Perez scored the only goal in a 1-0 win over Bethesda, and Owen Medved and Perez gave the Hounds a 2-1 win over FC Europa before being beaten in the knockout stage by Pickering FC (Ontario).
The Regional League sides also provided some big results, as the 2004/05 RL Boys began the weekend with a 3-0 win on Friday, the 2006 RL side was the RDA's lone undefeated outfit at 1-0-2, and the 2008 RLs took the runner-up spot with a 2-1-0 record in their group.
At the Nation's Capital Cup, the RDA came closest to bringing home a trophy through its youngest side, the 2014 Boys who reached the championship game before falling 5-2 against Coppermine SC (Md.).
To reach the final, the team swept through its group with a 3-0-0 record. The Hounds defeated Maryland United, 4-2, and squeezed past a very good South County Youth SC (Va.) team, 3-1, on the first day as Neal Mechling scored three in the two matches. The team secured the group's top spot with a 5-1 win on Sunday over Arlington SA (Va.) sparked by a Stefan Gaidos hat trick.
Those events wrapped the RDA's November schedule, as a short Thanksgiving break will give way to the return of the Riverhounds SC Three Rivers College Showcase for its second edition this December.