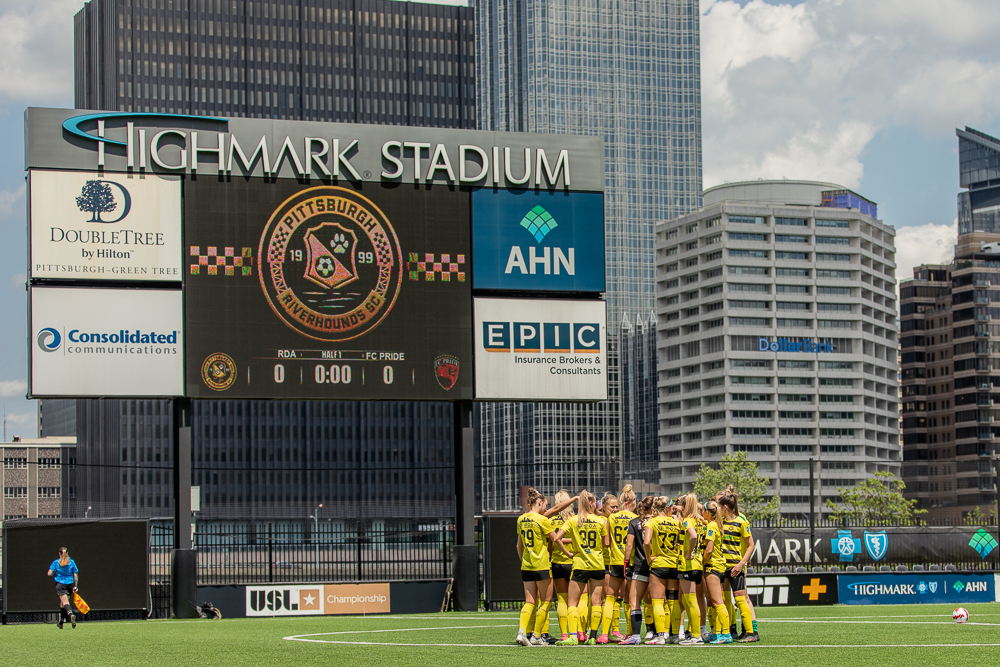 PITTSBURGH (April 6, 2023) — Pittsburgh Riverhounds SC and the Riverhounds Development Academy are announcing the launch of their USL Academy Girls Team, which will compete this summer in the new league's debut season nationwide.
The Hounds, who once again will field a team in the USL Academy League's boys competition this summer, now have in place the next step in the girls' development pathway with a platform for the RDA top players, as well as top college-age players from the region who are aspiring to reach the professional level of the women's game.
"We are delighted to take the next step in the pathway for the girls' side of the RDA. We really enjoy competing in the USL Academy boys' platform, so for us, this was a natural step. The focus will be to provide a professional environment through training and games for our top performing RDA players, in addition to players in the college game," Riverhounds Academy Director Scott Gibson said.
"Our USL Academy teams will start training in June and will have access to a team of our RDA staff, goalkeeping coaches, and our full speed and strength program. Our RDA players are preparing for life in the collegiate game, and working together through the summer with players already playing in college will breed an extremely high-level opportunity for all."
The first USL Academy League Girls Team will be made up of Riverhounds Academy girls from the 2004-2007 birth year age groups, Under-20 players in college, as well as a limited number of overage (20 and older) players allowed on the roster. The team will compete in a summer schedule against other teams from some of the top clubs across the USL.
Both the boys and girls USL Academy League teams will train at both Highmark Stadium and the AHN Montour Health + Sports Medicine Center in Coraopolis, and it will play its home matches at Highmark Stadium. A full USL Academy League schedule for the girls' and boys' teams will be released in the weeks to come.