GRASSROOTS – WINTER 2022-2023
The registration for our Winter 2022 – 2023 Grassroots program is now open! We are looking forward to a comprehensive 16 week Grassroots session that will start in early November. In addition to the Winter GR session, we will be adding a Grassroots + opportunity for players who fall in the 2016 / 2015 / 2014 age groups. The Grassroots + program will be open to the top performing players in the Winter Grassroots Program, and further information on this will released at the start of the November sessions.
We have just started our Fall Grassroots program that takes place on Monday evenings through September and October. If you missed the registration then please click here for all the details on how you can register.
The Grassroots program is the foundation level of our entire Academy programming and under the guidance of Rich Hackenberg and our staff, will continue to focus on the development of our youngest players on the ball.
PROGRAM FEATURES
The Riverhounds Academy places a heavy focus on building its overall foundation and structure as well as instilling its top coaches and technical trainers into the grassroots phase of the developmental model. This will provide quality in all sessions and provide a positive experience for the youngest players.

The Pittsburgh Riverhounds Academy Grassroots Vision: To create a fun, safe and sustainable environment for everyone to enjoy and participate in the sport of soccer. By focusing on grassroots development, we are investing in the future of players by laying the foundation to increase participation in soccer for young children.
The Grassroots Program's goals and emphasis are the following:
Technical development – ball mastery
Building good habits in all our players
1v1, 2v2, 3v3, 4v4 training
High-energy sessions
Providing an emotional connection with the player and giving them confidence
A platform where young children can fall in love with the game and have fun
Stimulates a greater interest in the game of soccer
Opportunity for selection in the Grassroots + program
WINTER GRASSROOTS DETAILS
The program kicks off in November at the Montour Junction Indoor Sports Complex. This 16-week program will offer another session of development, growth, and fun for the youngest players in the Pittsburgh Riverhounds Academy system.
Location
Montour Junction Sports Complex (Indoor)
2419 State Avenue
Coraopolis, PA 15108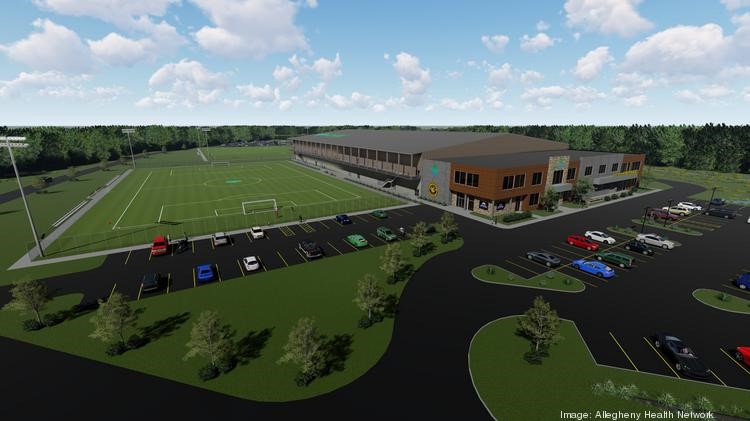 Birth Years:
2018 / 2017 / 2016 / 2015 / 2014 Boys and Girls
Monday Evenings
Location – Montour Junction (Indoor)
Starts Monday November 7th, 2022

1) Monday November 7th, 2022
2) Monday November 14th, 2022
3) Monday November 21st, 2022
4) Monday November 28th, 2022
5) Monday December 5th, 2022
6) Monday December 12th, 2022
7) Monday December 19th, 2022
8) Monday January 9th, 2023
9) Monday January 16th, 2023
10) Monday January 23rd, 2023
11) Monday January 30th, 2023
12) Monday February 6th, 2023
13) Monday February 13th, 2023
14) Monday February 20th, 2023
15) Monday February 27th, 2023
16) Monday March 6th, 2023

5:00pm – 6:00pm – 2018 / 2017 Boys and Girls
6:00pm – 7:00pm – 2016 / 2015 / 2014 Boys and Girls

Price – $400
A family can either pay in full or on the following installment plan:
Upon Sign Up: $100
11/30/2022 – $100
1/15/2022 – $100
2/15 / 2022 – $100
Sibling Discount
First player – Full Price
Second Player – $25 off
Third Player – $50 off
GRASSROOTS UNIFORM
All new Grassroots players in the program will be required to purchase a uniform. Please print the form from this page (attached below), complete and mail it directly to Pittsburgh Riverhounds SC. We will then have the uniform prepared for you, and a follow-up email will come from the club on pickup. The cost of the training uniform is roughly $65. We want all our grassroots players looking the same at training sessions. Uniforms will last the entire year. If your child is a returning Grassroots player, then there is no uniform requirement as it is the same.
Grassroots Uniform Ordering Form
Pittsburgh Riverhounds SC
ATTN – Jason Rice
1314 Oak Street, Connellsville, PA, 15425
Checks – Made Payable to "Riverhounds Academy"
GRASSROOTS STAFF
Rich Hackenberg – Program Director
rhackenberg@riverhounds.com
Scott Gibson – Academy Director
sgibson@riverhounds.com
Danny Fisher – Academy Administrator
dfisher@riverhounds.com
Jason Rice – Uniforms
jrice@riverhounds.com