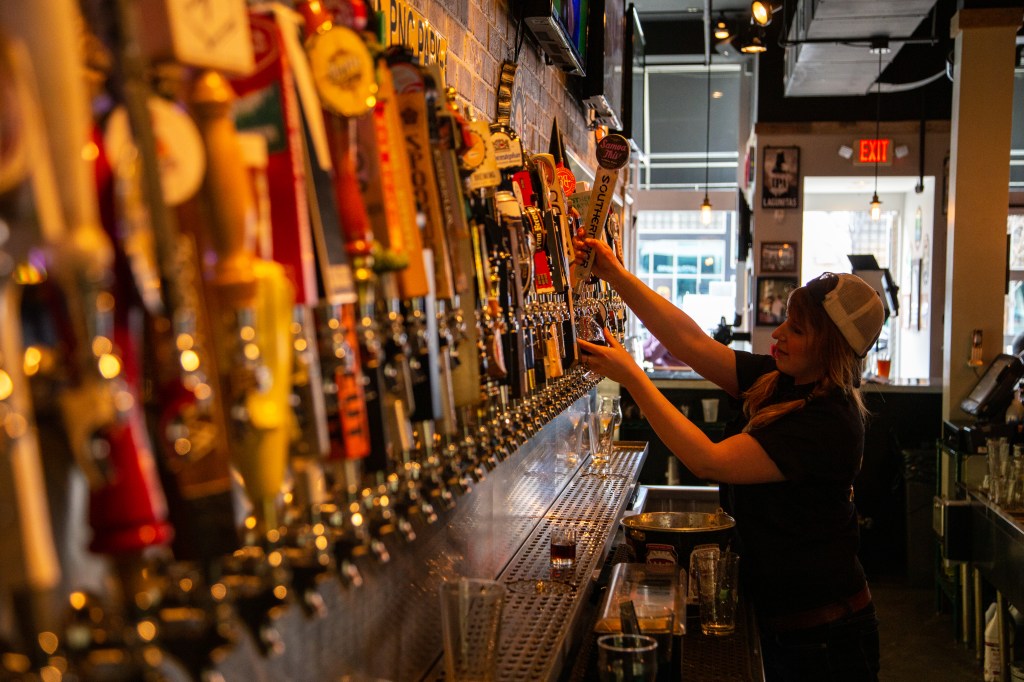 PITTSBURGH (March 4, 2022) — Pittsburgh Riverhounds SC is teaming up with Mike's Beer Bar, which will be the official watch party destination for Hounds games throughout the 2022 USL Championship season.
Mike's Beer Bar, located at 110 Federal Street in the North Shore, is renowned for its extensive selection with more than 80 rotating taps and a bottle and can assortment of more than 500 craft beers, 350 of them local. Mike's also boasts a full dining menu, including their popular Steak on a Stone served hot at the table.
"Mike's Beer Bar is thrilled to be partnering with the Riverhounds. We look forward to being the team's home away from home as the official watch party destination," owner Mike Sukitch said.
In addition to being the place to go when the Hounds are out of town, Mike's will have a presence at Highmark Stadium all season with new signage at the park and as the presenting partner of Community Heroes Night, part of the team's upcoming promotion schedule.
"Mike's is a tremendous gathering place on the North Shore, and we're excited to be able to call them a partner and a second home for Hounds fans all season long," Riverhounds president Vic Gregovits said.
To kick off the partnership between the Hounds and Mike's, a special Countdown to Kickoff and Season Opener Watch Party will be held starting at 6 p.m. Saturday, March 12 at Mike's Beer Bar, one hour before the Hounds begin the 2022 season at Memphis 901 FC.
The Countdown to Kickoff will feature the unveiling of the new Riverhounds Amber Lager, brewed by Straub; an appearance by the "Super Genius" himself, Pittsburgh radio personality Mark Madden; as well as a Q&A session with members of the Riverhounds organization, including team owner Tuffy Shallenberger.
After the Countdown to Kickoff, fans will be able to watch the game in Memphis on every one of the 21 TV's at Mike's and stick around to celebrate afterward, starting a new tradition at the official watch party home of the Hounds.