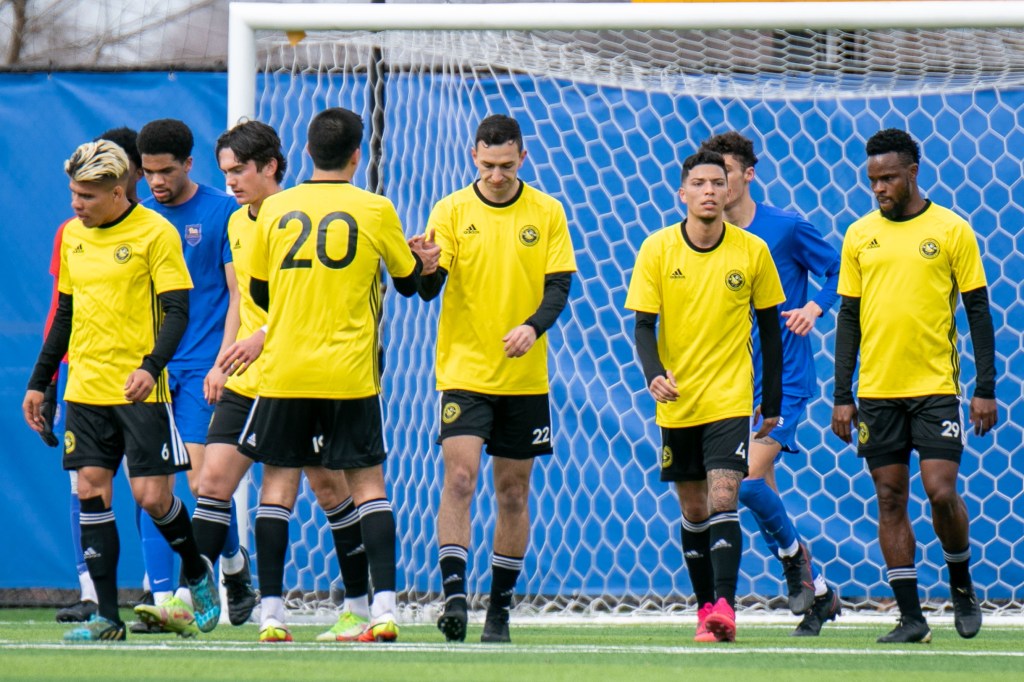 The 2022 Riverhounds season — the 23rd in team history — is only a day away from kicking off, so now is the perfect time to take a look at the players who will be suiting up in black and gold.
We're going to go through the roster that is currently 22 deep on a position-by-position basis from front to back. With 10 returning players and 12 new ones, there's a more even mix of returners and newcomers than in years past; last season, for instance, the team only brought back seven players from the 2020 squad.
And while this preview will be informative, it should by no means be viewed as authoritative. After all, who could've anticipated Bob Lilley utilizing Alex Dixon as a wing back last year to get more attacking pop on the field?
But, as best as we can say, here is how the 2022 Riverhounds stack up: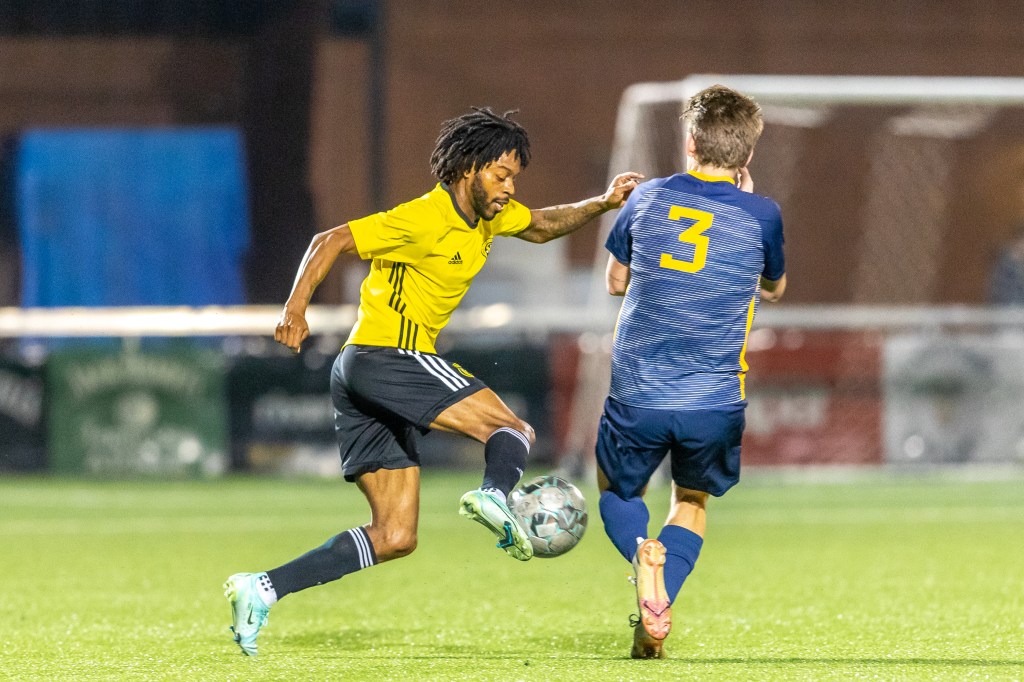 FORWARDS
Naturally, this is the group that generates the most excitement. After all, who doesn't love goals?
The Hounds' biggest offseason news was the acquisition of all-time USL Championship goal scorer Dane Kelly, whose 99 goals and track record of success speaks for itself. But let's not forget the Hounds had a pretty potent group already in place.
Russell Cicerone's career year — 16 goals, eight assists — put him in the league's top 10 in both categories, and Dixon had a highly productive year with nine goals and a career-high nine assists himself. Even without any additions, the Hounds were able to keep plenty of scoring pop by picking up those players' options.
Albert Dikwa returns from the groin injury that cut short his 2021 season, and he seems poised to work in a complimentary role with Kelly. While Kelly has the finishing touch, as shown by a team-leading four preseason goals, Dikwa brings a little more energy and pace to press at the head of the pack.
The wildcards in the group are newcomer William Eyang and newly 18-year-old Academy signing Wyatt Borso. Both found the net twice during preseason and have looked dangerous at times, however, Eyang hasn't played at the Championship level in six years, and Borso, frankly, only became eligible to vote this week. The potential is there, but are either ready to make that next step toward regular minutes?
In total, the biggest boost this year's forward group has is depth. Both Dixon and Cicerone played all 32 games last year, and Lilley would love nothing more this year than to be able to keep legs fresh, with Dixon and Kelly both over 30 and Dikwa returning from injury.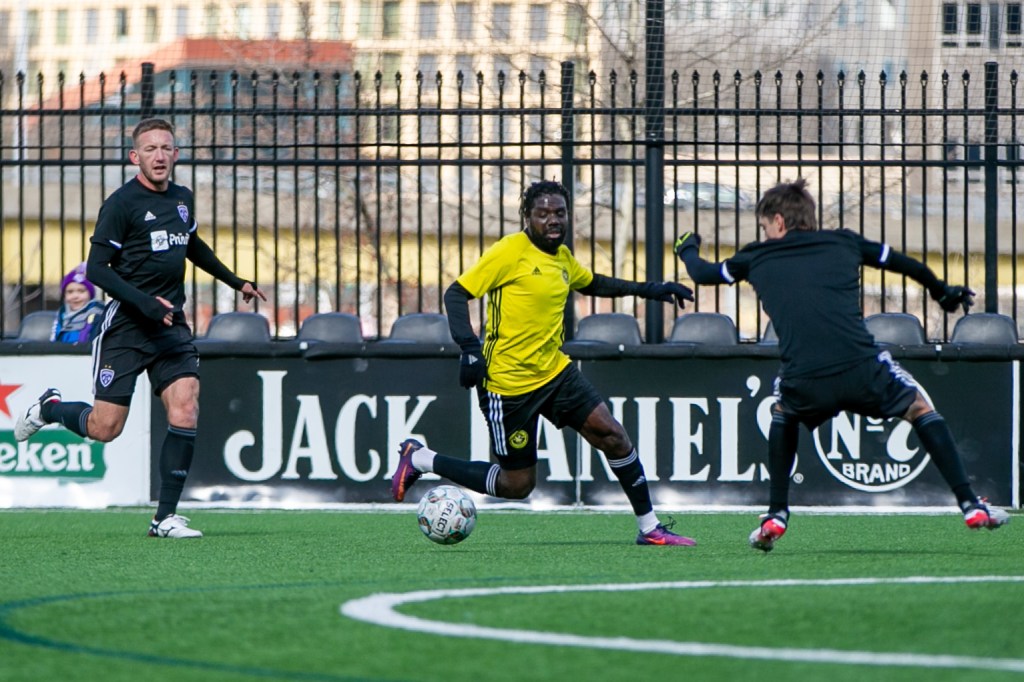 MIDFIELDERS
Any discussion of the Hounds' midfield in the Lilley era obviously begins with the team's captain and eldest statesman, Kenardo Forbes.
Forbes has been either a First Team or Second Team All-USL selection all four seasons in Pittsburgh, and while his pace might not be where it was five years ago, the field vision and skill in tight spaces of the league's assists leader remains elite.
One noticeable change occurred in Forbes' usage last season, as he was deployed in higher areas of the field — even mixing in amongst the forwards at times — and that was made possible by the emergence of Danny Griffin.
Griffin's ironman role as the team's holding midfielder made him a priority to re-sign, even as he was getting interest from other USL sides and looks from MLS teams. Game-in and game-out, he covered the greatest distance on the field for the Hounds, and he seems poised to reprise that role again.
Dani Rovira, back for his fourth year with the team, played a utility role last season with time at outside back, partnering Griffin in the center of midfield, and occasionally moving high into a pressing role. He has looked great in preseason in a true midfield role, but in order to keep him on the field, Lilley may be forced to keep moving him around.
Angelo Kelly adds some veteran grit to the center of midfield coming to the Hounds from Charleston. He could partner with Griffin or be the depth piece that spells Griffin, so he doesn't need to play all but 12 minutes of this season. Rookie Marc Ybarra has shown good technical ability during preseason — fitting for the Big Ten Midfielder of the Year — and he will have time to get up to the speed of the pro game with the quality around him.
The wildcard in this group is Luis Argudo, who was the last remaining trialist among field players this preseason. A veteran with MLS experience — he was in the Columbus Crew side that won 1-0 over the Hounds in the U.S. Open Cup in 2019 — he is a more creative, attack-minded player that could add a new wrinkle to the midfield group.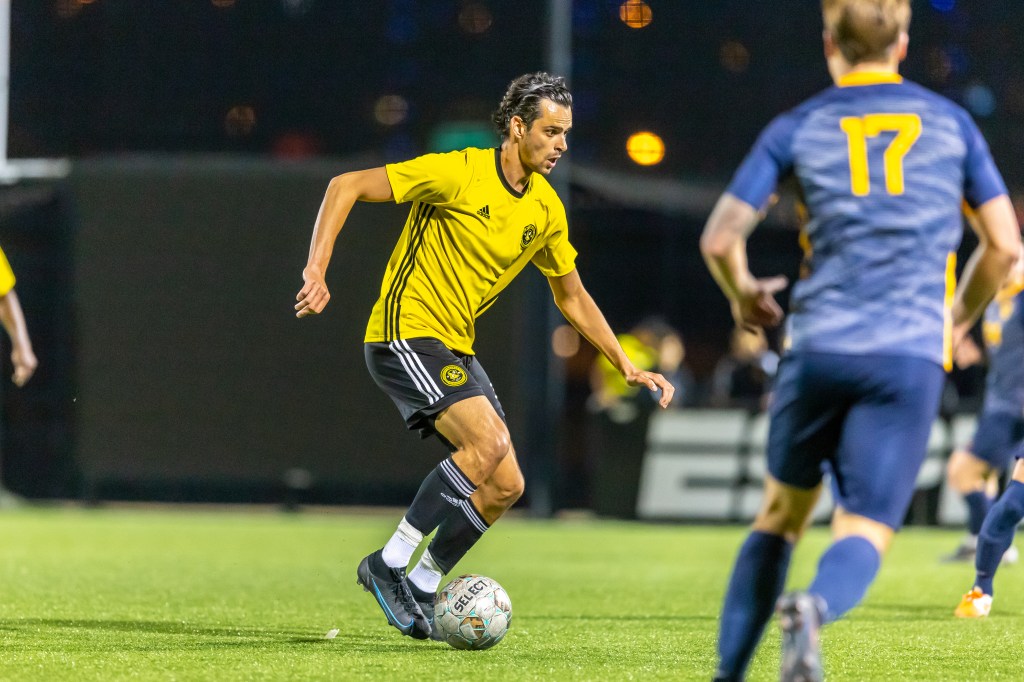 DEFENDERS
With nine players, the defenders are the biggest unit on the team, and it almost helps to subdivide them into two groups — center backs and outside backs.
The center back group has plenty of continuity from a year ago, with Shane Wiedt, Mekeil Williams and Jelani Peters all accustomed to Lilley's system and how to play either a back-four or back-three look. Wiedt played every game last season, and both Williams and Peters were regulars who missed time on international duty, so they should form the bulk of the rotation.
First-year pro Arturo Ordóñez has fit in with the rest of the center-back crew seamlessly, not afraid to go into a challenge while still showing a bit of his Spanish upbringing being comfortable with the ball at his feet. The other center back rookie, Nathan Dossantos, is the shortest of the group at 5'11", but he had a proven track record in college and is adept at winning and moving the ball. As a left-footed player, he also could factor into the mix as a left back.
On the topic of outside backs, this is the position where Lilley has the widest variety of options, all with newcomers.
During preseason, free-agent pick-up Robby Dambrot got plenty of time to operate down the left side, and first-year pro Toby Sims showed an ability to get up and down the field on the right side. Luke Biasi also operated on the right, but at one point slid to the left side when Dambrot picked up a minor injury, while Jesse Williams was a late arrival to preseason but has slotted in with the versatility to play right back, defensive midfield, and even briefly on the right-center side of a back three.
Those four players together provide plenty of options, but Lilley can always plug a Rovira or Dixon in an outside back role to attack, or even slide Dossantos to the left or Wiedt or Williams to the right for a more defensive look. Most likely, the job will be matchup-based, and those could be the positions with the most rotation throughout the year.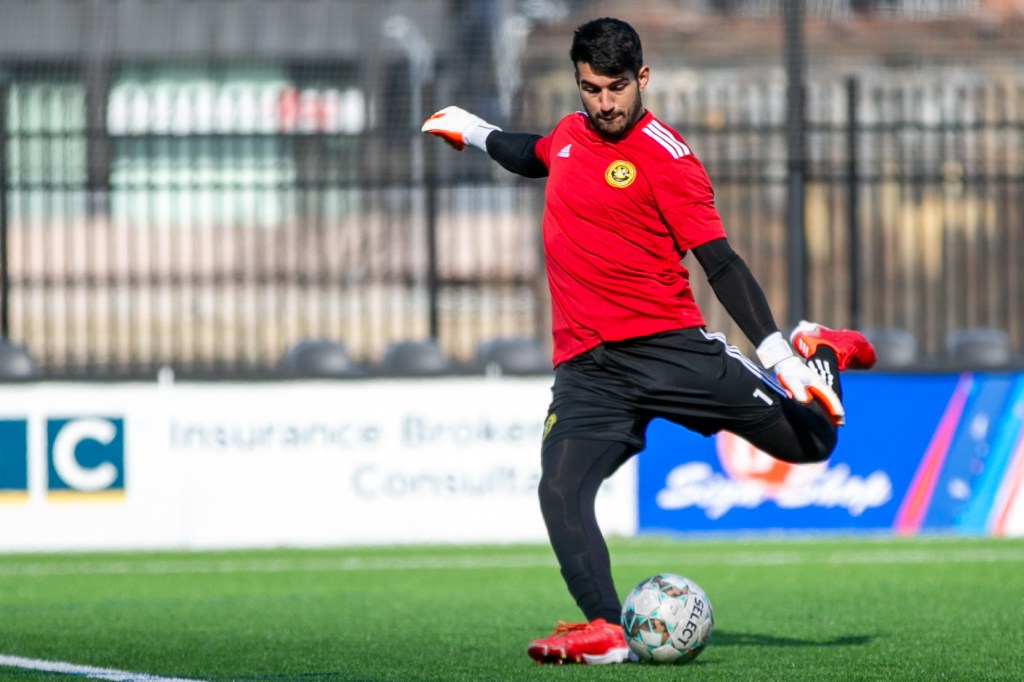 GOALKEEPERS
With no incumbent, the biggest question mark entering preseason was the goalkeeper position, and that hasn't changed after six weeks in camp. Who will be tomorrow's opening-day starter remained in the air as the team went wheels up for Memphis, and the answer likely won't be publicly known until the lineup cards are turned in at 6 p.m.
Kevin Silva was the first goalkeeper signed and has professional experience, having played in both the USL Championship and League One with Toronto FC II during the past three seasons. His pedigree — as the nation's top high school goalkeeper, to UCLA, to a first pro deal with Hearts in Scotland — indicates he should be up to the task, but he has not laid claim to the No. 1 spot as yet.
Chase Vosvick, the team's other option under contract, was a standout at Loyola (Md.) and the Patriot League's top goalkeeper for five seasons. And while his college career ended with a shootout loss to North Carolina after holding the Tar Heels scoreless, the jump from Patriot League to the pro ranks is a much larger step up in class. But Vosvick has acquitted himself well in preseason, well enough to keep the decision up in the air.
Lilley does usually carry three goalkeepers on his roster, and he is still in the market to add a player who can compete for the No. 1 spot, as indicated by new players coming in on trial the past two weeks. Whether any of them can stick is yet to be seen, and now that Game 1 has arrived, it will be Silva and Vosvick whose names appear on the lineup card in the immediate future.