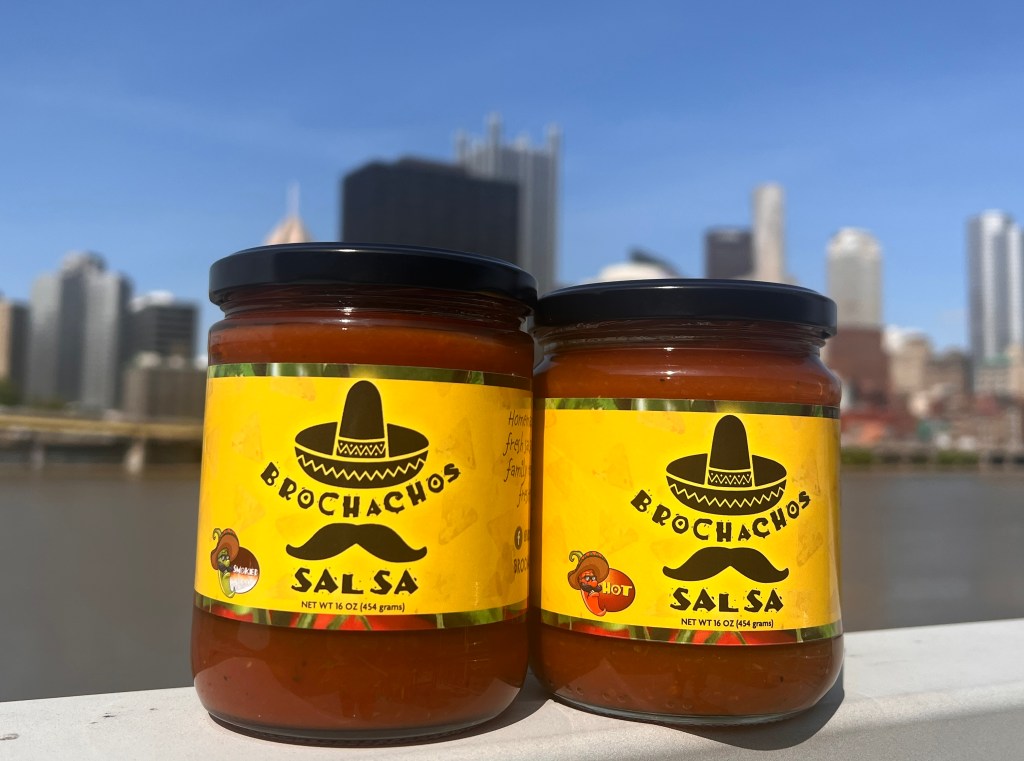 PITTSBURGH (May 12, 2022) — Pittsburgh Riverhounds SC is teaming up with local brand Brochachos Salsa to bring their delicious salsa varieties to Highmark Stadium and introduce a Hounds-label salsa coming soon.
Brochachos Salsa, established in nearby Canonsburg in 2020, makes California-style salsa based on an old family recipe. They have sold nearly 200,000 jars of their Mild, Hot and Smoked varieties — all of which will be available at Highmark Stadium in select concession stands — and they also have a fresh, homemade line only available at farmers' markets.
"Brochachos Salsa is excited to be the official specialty salsa of Pittsburgh Riverhounds SC and Highmark Stadium. We look forward to a blossoming partnership for many seasons to come," Brochachos owner Edward Martinez II said.
The Riverhounds featured label salsa will be a smoked variety, with their peppers and tomatoes smoked for three hours over mesquite wood to produce a medium heat and unique flavor. The Pittsburgh skyline will be showcased on the Hounds featured label with both the Brochachos logo and Hounds crest appearing on the jar.
Hounds-label salsa will be sold at all six Giant Eagle Market District Locations and at farmers' markets around the Pittsburgh area with a tentative release date in June.
"In this partnership with Brochachos Salsa, we are able to bring another quality food option to our fans at Highmark Stadium, and more importantly, partner with another local, family-owned Western Pennsylvania business that produces a great product," Riverhounds SC President Vic Gregovits said.
The Hounds will be back in action at Highmark Stadium this weekend, when they host El Paso Locomotive FC at 7 p.m. Saturday. Tickets for the match are still available through Ticketmaster and at the Highmark Stadium Box Office.