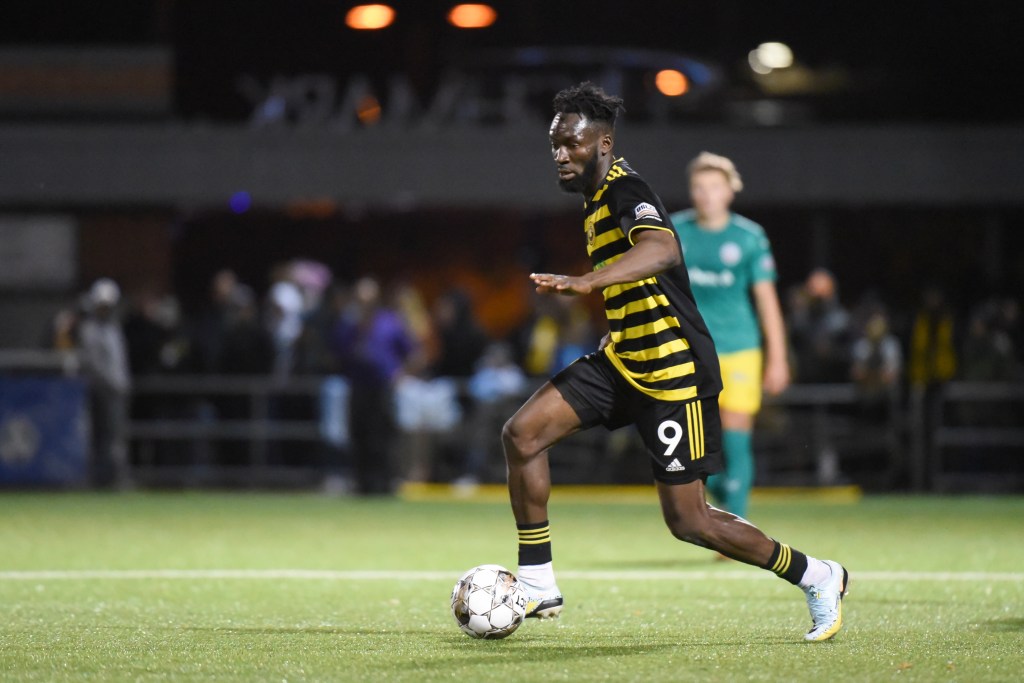 PITTSBURGH (Nov. 30, 2022) — Pittsburgh Riverhounds SC forward Albert Dikwa has been named one of five finalists for the USL Championship's Comeback Player of the Year award presented by Shift4.
Dikwa, 24, missed all but one game in the final three months of the 2021 season with a groin injury that required surgery, but he returned to post a career year in 2022. The striker from Cameroon finished second on the Hounds with 11 goals and also added four assists, both of which were the top single-season totals for the sixth-year pro.
In addition, Dikwa showed his durability by appearing in 33 of the Hounds' 34 regular-season games and playing a total of 2,206 minutes. No stranger to physical play, Dikwa also drew a team-leading 67 fouls in 2022, which was the most on the team and placed him among the top 10 most-fouled players in the league.
This season will be the inaugural presentation of the Comeback Player of the Year, which will be voted on by a national pool of media members and the USL Technical Panel. For more about the award and the five finalists, visit uslchampionship.com.
USL Championship Comeback Player of the Year, presented by Shift4
Finalists
• Albert Dikwa, Pittsburgh Riverhounds SC
• Amando Moreno, New Mexico United
• Santiago Patiño, San Antonio FC
• Aaron Wheeler, Colorado Springs Switchbacks FC
• Elijah Wynder, Louisville City FC