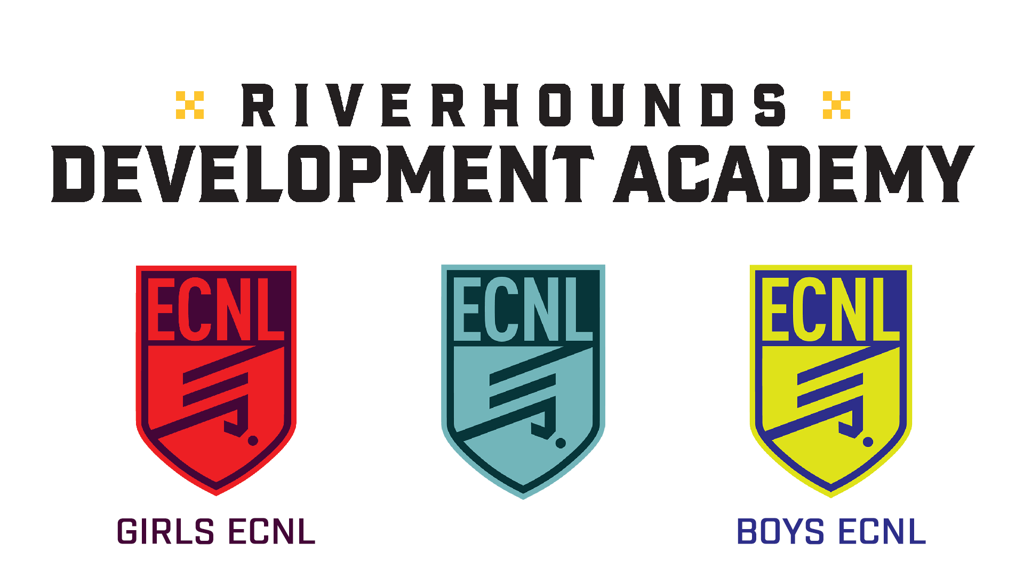 RDA – 2023-2024 Tryouts
We have just opened an additional round of tryout dates that will take place the Week of June 5th, 2023. In order to sign up for the additional week you must click the link that is connected with the schedule below.

You can still sign up for the existing dates prior to June 5th if you scroll down the page:

CLICK HERE to register for a tryout the week of June 5th, 2023
Monday June 5th
5:30pm – 6:45pm – U13 (2011) Girls / U13 (2011) Boys – Highmark Stadium
7:00pm – 8:15pm – U14 (2010) Girls / U14 (2010) Boys – Highmark Stadium
8:30pm – 9:45pm – U15 (2009) Girls / U15 (2009) Boys – Highmark Stadium
Tuesday June 6th
5:30pm – 6:45pm – U12 (2012) Girls / U12 (2012) Boys – Highmark Stadium
7:00pm – 8:15pm – U16 (2008) Girls / U16 (2008) Boys – Highmark Stadium
8:30pm – 9:45pm – U17 (2007) Girls / U17 (2007) Boys – Highmark Stadium
Wednesday June 7th
5:30pm – 6:45pm – U9 (2015) Boys / U10 (2014) Girls / U10 (2014) Boys – AHN Montour (Indoor)
7:00pm – 8:15pm – U11 (2013) Girls / U11 (2013) Boys – AHN Montour (Indoor)
5:30pm – 6:45pm – U8 (2016) Girls / U9 (2015) Girls / U8 (2016) Boys / U9 (2015) Boys – Highmark Stadium
7:00pm – 8:15pm – U18.19 (2006.2005) Boys / U18.19 (2006.2005) Girls – Highmark Stadium

If you would like to sign up for a tryout before the week of June 5th please scroll down the page for remaining dates:
QUICK FACTS
The RDA is the only ECNL and Pre-ECNL club in the area
U9-U12 Ohio Valley Conference Pre-ECNL (8-10 games in the Fall / 8-10 Games in the Spring – limited travel)
U8 RDA Prep Teams (Boys and Girls)
Feedback from the evaluation will be quick and efficient
We accept highlight videos – these can be emailed directly to the contacts below
Quick Links:
2023-2024 Teams:
We will be having teams at the following birth years on both the boys and girls side of our team programming: You can view the teams and list of coaches below the tryout information.
Entry Level RDA Teams – PRE ECNL:
U8 (2016) – RDA Prep
U9 (2015)
U10 (2014)
U11 (2013)
U12 (2012)
ECNL and ECNL RL RDA Teams:
U13 (2011)
U14 (2010)
U15 (2009)
U16 (2008)
U17 (2007)
U18.19 (2006.2005)
Below you will see our tryout dates – A player can either register for one date or multiple. There is no advantage from doing extra tryout sessions. Our staff will work with the families throughout the process to provide quick and thorough feedback. We will also update this page with additional information regarding each team but the first step for any player would be to attend a tryout. We ask that all players sign up for a tryout that is applicable to the birth year of the player.
EXISITING TRYOUT DATES – GIRLS
Entry Level RDA Teams – PRE ECNL
U8 (2016) Girls:
Tuesday May 30th – 5:30pm – 6:45pm – AHN Montour (Indoor) – $10
U9 (2015) Girls: PRE-ECNL
Tuesday May 30th – 5:30pm – 6:45pm – AHN Montour (Indoor) – $10
U10 (2014) Girls: PRE ECNL
Wednesday May 31st – 5:30pm – 6:45pm – AHN Montour (Indoor) – $10
U11 (2013) Girls: PRE ECNL
Tuesday May 30th – 7:00pm – 8:15pm – AHN Montour (Indoor) – $10
U12 (2012) Girls: PRE ECNL
Wednesday May 31st – 7:00pm – 8:15pm – AHN Montour (Indoor) – $10
RDA ECNL and RDA ECNL RL Teams
U13 (2011) Girls:
Thursday June 1st – 5:30pm – 6:45pm – AHN Montour (Indoor) – $10
U14 (2010) Girls:
Thursday June 1st – 7:00pm – 8:15pm – AHN Montour (Indoor) – $10
U15 (2009) Girls:
Wednesday May 31st – 8:30pm – 9:45pm – AHN Montour (Indoor) – $10
U16 (2008) Girls:
Friday June 2nd – 5:30pm – 6:45pm – Coraopolis – Field 2 (Back) – $10
U17 (2007) Girls:
Friday June 2nd – 7:00pm – 8:15pm – Coraopolis – Field 2 (Back) – $10
U18.19 (2006.2005) Girls
Friday June 2nd – 7:00pm – 8:15pm – Coraopolis – Field 2 (Back) – $10
EXISITING TRYOUT DATES – BOYS
Entry Level RDA Teams – PRE ECNL
U8 (2016) Boys:
Wednesday May 31st – 5:30pm – 6:45pm – AHN Montour (Indoor) – $10
U9 (2015) Boys: PRE ECNL
Tuesday May 30th – 5:30pm – 6:45pm – AHN Montour (Indoor) – $10
U10 (2014) Boys: PRE ECNL
Wednesday May 31st – 5:30pm – 6:45pm – AHN Montour (Indoor) – $10
U11 (2013) Boys: PRE ECNL
Tuesday May 30th – 7:00pm – 8:15pm – AHN Montour (Indoor) – $10
U12 (2012) Boys: PRE ECNL
Wednesday May 31st – 7:00pm – 8:15pm – AHN Montour – $10
RDA ECNL and RDA ECNL RL Teams
U13 (2011) Boys:
Thursday June 1st – 5:30pm – 6:45pm – AHN Montour (Indoor) – $10
U14 (2010) Boys:
Thursday June 1st – 7:00pm – 8:15pm – AHN Montour (Indoor) – $10
U15 (2009) Boys:
Tuesday May 30th – 8:30pm – 9:45pm – AHN Montour (Indoor) – $10
U16 (2008) Boys:
Friday June 2nd – 5:30pm – 6:45pm – AHN Montour (Indoor) – $10
U17 (2007) Boys:
Friday June 2nd – 5:30pm – 6:45pm – Coraopolis – Field 1 (Front) – $10
U18.19 (2006.2005) Boys
Friday June 2nd – 7:00pm – 8:15pm – AHN Montour (Indoor) – $10
LOCATIONS
AHN Montour Junction Sports Complex – Indoor / Field 1 / Field 2
2419 State Avenue,
Coraopolis, PA 15108
Highmark Stadium
510 West Station Square Drive
Pittsburgh, PA 15219
RDA COACHES LIST
Girls
U18.19 (2006.2005) ECNL Girls – Rob Vincent
U18.19 (2006.2005) ECNL RL Girls – Mike Proviano
U17 (2007) ECNL Girls – Scott Gibson
U17 (2007) ECNL RL Girls – Mike Proviano
U16 (2008) ECNL Girls – Rob Vincent
U16 (2008) ECNL RL Girls – Manuel Montero
U15 (2009) ECNL Girls – Manuel Montero / Scott Gibson
U15 (2009) ECNL RL Girls – Danny Fisher
U14 (2010) ECNL Girls – John Rotz
U14 (2010) ECNL RL Girls – Cesar Rey
U13 (2011) ECNL Girls – Greg Annan
U13 (2011) ECNL RL Girls – Cesar Rey
U12 (2012) RDA Girls – Nathan Salsi
U12 (2012) RDA II Girls – Josie Valeri
U11 (2013) RDA Girls – Jason Kutney
U11 (2013) RDA II Girls – Josie Valeri
U10 (2014) RDA Girls – Jason Kutney
U10 (2014) RDA II Girls – Cesar Rey + Support Staff
U9 (2015) RDA Girls – Matt Meyers
U8 (2016) RDA Prep Boys – Committee of coaches (Leadership Group) – RDA PREP
Jason Kutney
Nathan Salsi
Greg Annan
Matt Meyers
Cesar Ray
+ Others
Boys
U18.19 (2006.2005) ECNL Boys – Kevin Kerr
U18.19 (2006.2005) ECNL RL Boys – Csaba Feher
U17 (2007) ECNL Boys – Justin Evans
U17 (2007) ECNL RL Boys – Csaba Feher
U16 (2008) ECNL Boys – Kevin Kerr
U16 (2008) ECNL RL Boys – Peter Okechukwu
U15 (2009) ECNL Boys – Bryan Cartwright
U15 (2009) ECNL RL Boys – Peter Okechukwu
U14 (2010) ECNL Boys – Bryan Cartwright
U14 (2010) ECNL RL Boys – Matt Filippelli
U13 (2011) ECNL Boys – Max Dragich
U13 (2011) ECNL RL Boys – Matt Filippelli
U12 (2012) RDA Boys – Max Dragich
U12 (2012) RDA II Boys – Cody Culp
U11 (2013) RDA Boys – Afrim Latifi
U11 (2013) RDA II Boys – Cody Culp
U10 (2014) RDA Boys – Noah Salsi
U10 (2014) RDA II Boys – Matt Meyers
U9 (2015) RDA Boys – Afrim Latifi
U8 (2016) RDA Prep Boys – Committee of coaches (Leadership Group) – RDA PREP
Noah Salsi
Rich Hackenberg
Matt Meyers
Matt Filippelli
Afrim Latifi
+ Others
RDA Goalkeeping Director – Jon Busch
RDA Speed and Strength Director – Mike Whiteman
LEARN ABOUT THE ECNL HERE

SCOTT
Gibson
Academy Director
Phone: (412) 325-7226