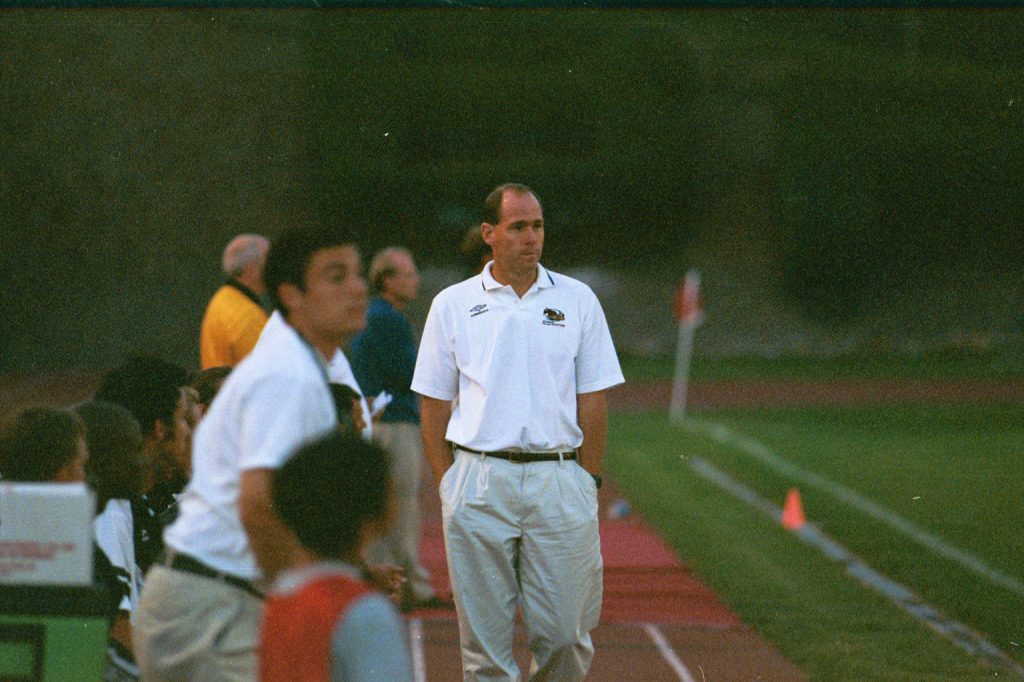 PITTSBURGH (Sept. 2, 2022) — Pittsburgh Riverhounds SC will hold a special ceremony to induct former Hounds coach, general manager and television broadcaster Gene Klein to the Riverhounds Hall of Fame at halftime of the Hounds' home game Saturday, Sept. 10 against Louisville City FC at Highmark Stadium.
Klein will become the sixth member of the team's Hall of Fame and the first to be inducted after the original class was named in 2019. The ceremony will be the highlight of the team's Throwback Night promotion, and many of Klein's former players from the Hounds will be in attendance for the induction.
Scheduled to introduce Klein for induction are Justin Evans, the Hounds Hall of Famer who played under Klein and was his successor as head coach, and Paul Child, the former Pittsburgh Spirit star and Klein's longtime colleague as a coach and broadcaster.
Media outlets seeking credentials to cover the match and induction ceremony should contact media@riverhounds.com or call Riverhounds SC Director of Communications Matt Grubba at 412-325-7229.
---
About Gene Klein
Klein was an ever-present figure in the Riverhounds organization from its inception in 1999 when he served as an assistant on coach John Kowalski's original staff.
In 2006, he was named head coach of the Riverhounds and served in that capacity through the 2009 season. Klein's tenure as head coach was a transformative one for the club, which did not field a team in the 2007 season while the front office reorganized.
Klein also held the role of general manager during that period. Under his leadership, the team found a more stable home at Chartiers Valley High School and established the Riverhounds Academy, forging a relationship with England's Everton FC and bringing the "Everton Way" training methods to the club in the Academy's early years. Since then, the Academy has since grown and flourished with thousands of youth players in Western Pennsylvania coming through the Hounds' programs.
After his coaching tenure with the Hounds, Klein remained visible as one of the club's most prominent ambassadors. From 2014-19, he and longtime coaching colleague Paul Child reunited in the broadcast booth, providing analysis on telecasts for a new generation of Hounds fans.
In addition to his work with the Riverhounds, Klein is one of the most accomplished scholastic coaches in Pennsylvania history.
Klein won a record six PIAA state championships and more than 500 games coaching the boys soccer team at Quaker Valley High School in Leetsdale, Pa., where he taught social studies for 33 years. He is a two-time inductee to the Western Pennsylvania Interscholastic Athletic League Hall of Fame, both as an individual and as coach of the undefeated 1996 Quakers. He also served stints as Director of Coaching for the PA West state association and as President of the PA Soccer Coaches Association.