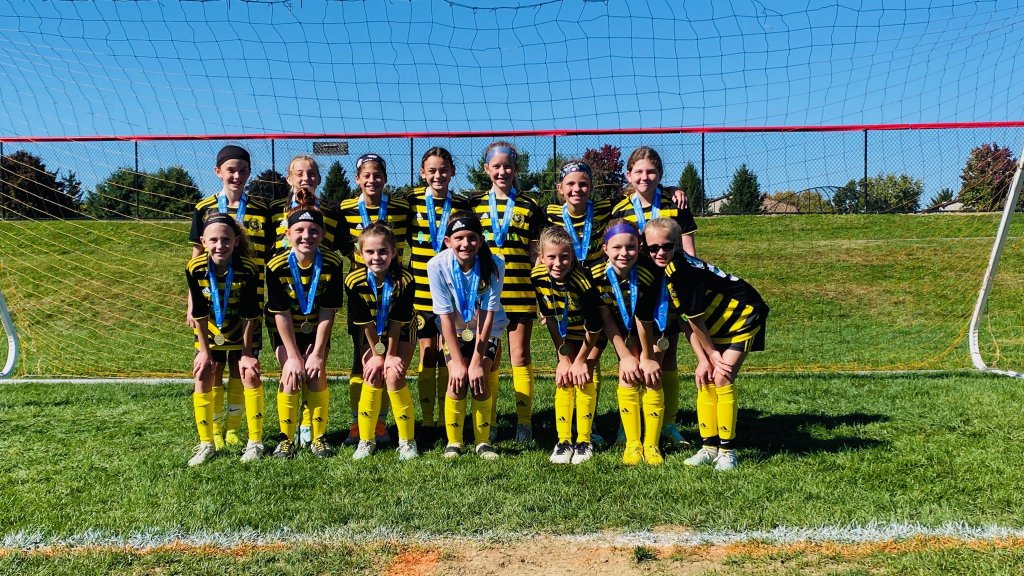 ---
A half-dozen trophies wasn't a bad weekend haul for the youngest sides in the Riverhounds Development Academy.
Six RDA teams were crowned tops in their division at the Penn FC Coppa Classico held Oct. 8-9 in Harrisburg, Pa., capping a great weekend in the state capital for the club. The 2014 Boys, 2013 Boys and 2013 East Boys all brought home top honors, while the 2013 Girls, 2012 Girls and 2011 East Girls also secured the top spots after the weekend's play.
The youngest winning side had perhaps the toughest final match, as the 2014 Boys topped the host club 3-2 in an incredibly physical final match. Neal Mechling scored twice, and Hamza Koc netted the other goal to complete a perfect 4-0-0 weekend for the team. The 2013 Boys were likewise perfect on the weekend in a round-robin division, as they took the top-flight title with three wins and outscoring the opposition 20-8.
The boys titlists out of the East were tested in their group play, as they began with a 2-2 draw with Penn FC and a wild 5-5 draw with Cockeysville FC (Md.), getting both in comeback fashion. The 2013 East Boys closed it out with a 5-0 semifinal win over PA Classics behind a Camden Craig hat trick, and Brantley Peck and Gunnar Respet scored in a 2-0 final win that was a rematch with Penn FC.
The 2011 East Girls were dominant in Saturday play, getting a pair of wins by a combined 13-1. The tests came in the knockout matches, as the team netted a late winner to top Cherry Hill FC (N.J.) in the semifinal, 3-2. The championship was another Hounds/Penn FC battle, and the hosts pulled out to a two-goal lead before the East Girls rallied for a 6-3 triumph.
The 2012 Girls might have been the most dominant of all the sides on the weekend, cruising through the top flight with a lopsided 16-1 goal difference across four matches, including an absolute class performance from every player on the field to win the final 6-0 over Hereford SC (Md.). The 2013 Girls were also stellar while playing up an age group in a lower division. The team mowed through the older competition with a perfect record, winning a tightly contested semifinal over Marlton SC (N.J.), 3-1, and then getting goals by Ella Reefer, Paige Vuckovich and Lucy Kline for a 3-0 win over Fusion FC.
More RDA sides had outstanding weekends, among them the 2011 RDA II Boys, who lost on penalty kicks to Century in their championship game, and the 2013 East Girls, who were also finalists but were bested by Penn FC in the last match.
Congrats go out to all the teams and coaches who made the trip for an excellent weekend of play.