The 2023 USL Championship season is only days away, and in the weeks leading up to the present, this year's Riverhounds roster has gone from a solid starting core to a fully formed squad ready to push for a spot near the top of the Eastern Conference.
The sixth season under head coach Bob Lilley and assistant coach Dan Visser will feature a team that, like most years, has an even balance of new blood and familiar faces. While questions loom each year about offseason departures, it's worth noting that this year's team returns 10 players from a season ago. That is only one player fewer than the 11 who returned to the 2022 team, which was the highest retention rate in Lilley's tenure.
Entering this week, the team had 21 players announced under contract, which does leave a little room for a final two or three pieces to be added. With that in mind, we scan through this year's lineup as it stands and take a closer look at this year's Hounds.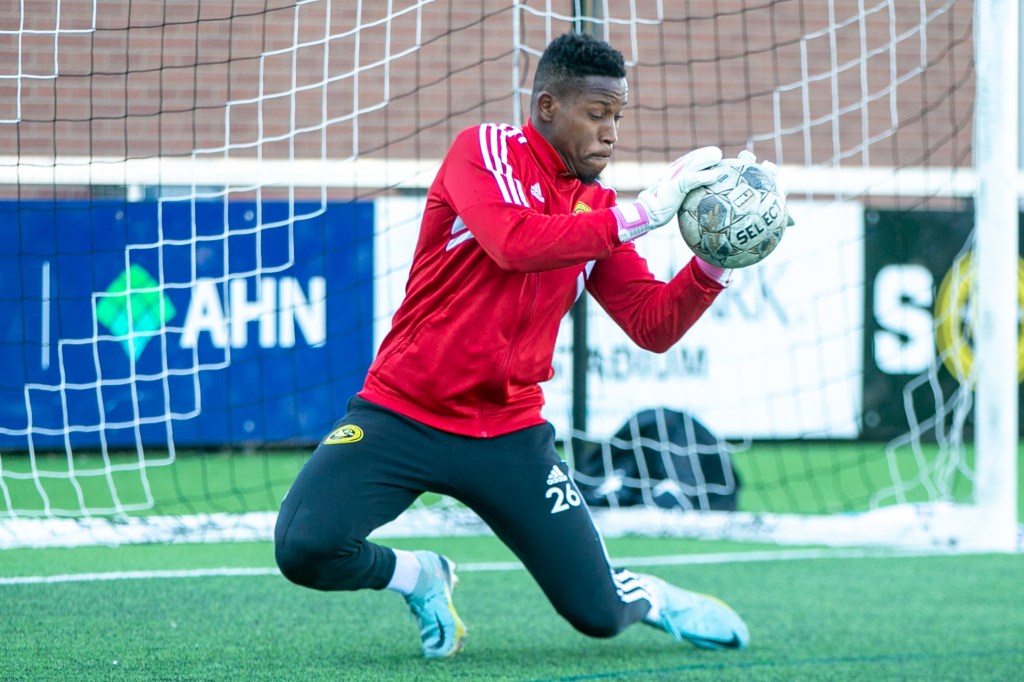 Goalkeepers
For just the second time in Lilley's time in Pittsburgh, the Hounds have an incumbent starter in second-year pro and newly capped Jamaican international Jahmali Waite. Waite made his first big splash last year with some acrobatics in the team's extra-time cup loss at FC Cincinnati, and as the season rolled on, he gradually assumed the No. 1 role.
His 9-6-6 record with seven clean sheets and 1.00 goals-against average in 21 USL matches were strong numbers. If one statistic lagged, it was a save percentage of just .618, but Waite has a chance to make a leap forward as a shot stopper with another year of experience and the advice of new goalkeepers coach Jon Busch, a former MLS Goalkeeper of the Year, to lean upon.
Busch has a young goalkeeper room to work with, as Waite is joined by two rookies, Christian Garner and Jonathan Gomes. 
Garner started in two of the NCAA's toughest conferences in a career that took him to Boston College and Northwestern, while Gomes was dominant in his final year at the Division II level with Mercyhurst. As no season under Lilley has seen fewer than five starts go to the No. 2 goalkeeper, history says there will be opportunities for one or both to shine.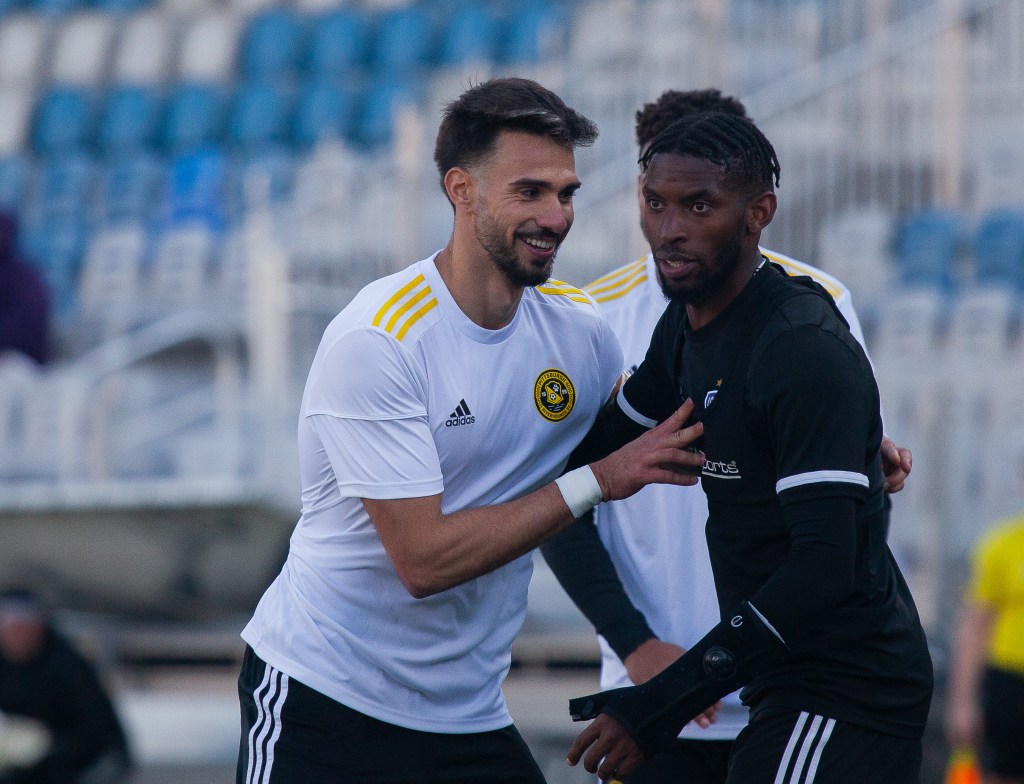 Defenders
The deepest position in terms of returning players is the back line, where center back Arturo Ordóñez and left back Nate Dossantos return as starters, while jack-of-all-trades Dani Rovira — who has played all but eight games the past two seasons — has seen plenty of preseason action at right back and in midfield this preseason after a five-assist 2022.
Ordóñez and Dossantos, both former second-round MLS draft picks, could take a big leap in their second years as pros, and another second-year man, Luke Biasi, returns knowing Lilley's system and able to play either outside position.
With those known quantities, finding who would play center back alongside Ordóñez was a top offseason priority, and a few possible solutions were added.
Joe Farrell, a former All-USL player under Lilley in Rochester, was the offseason's first new acquisition in a transfer that brought him from Phoenix, where he was a regular starter with one of the best teams in the West during his five-year stint in the desert. Pat Hogan, a tough tackler with good size signed after two years with a struggling Charleston side, and Mike DeShields, a former first-round MLS pick, joined the Hounds after playing last season in MLS Next Pro. All three have lined up alongside Ordóñez in recent weeks, and some sort of rotation is virtually a given, considering the demands of the six-month schedule.
Expectations will be high on this group, both to defend and be more active on set pieces — DeShields got a set-piece goal this preseason — but early returns have been promising after clean sheets in preseason against both Detroit and Louisville.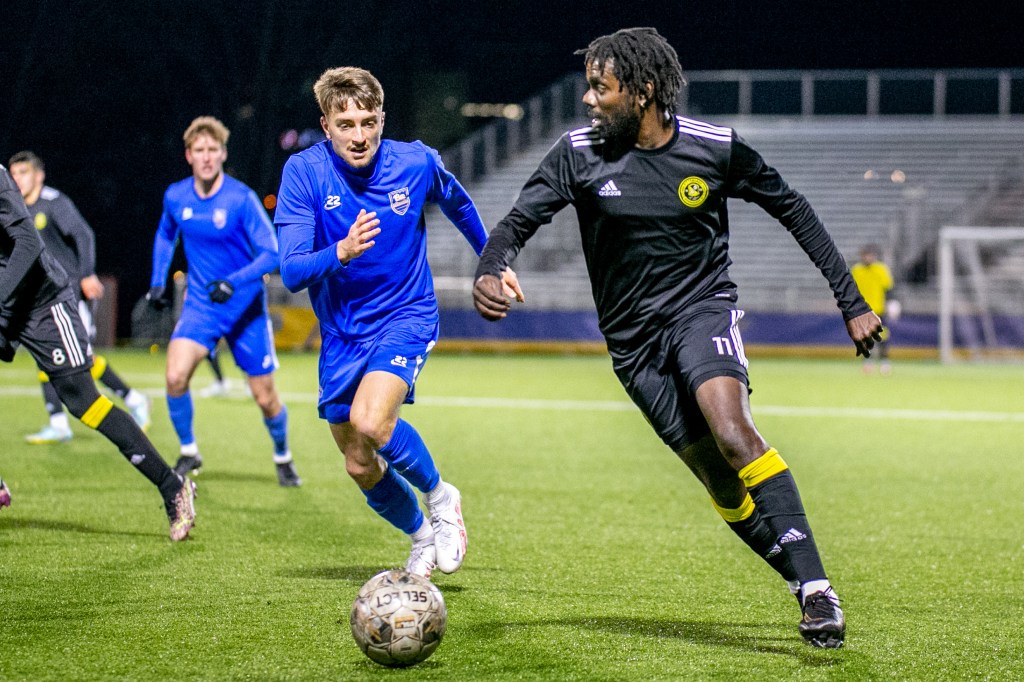 Midfielders
The captain, Kenardo Forbes, is back for a sixth year. The club and league all-time assists leader might not have the same pace at 34, but with a game predicated on vision and savvy, the 2022 Second Team All-League player is still one of the best creators in the USL.
Also back is hometown boy Robbie Mertz, who will play his first full season since returning via transfer from Atlanta, and no teammates in the league this year served more assists in 2022 than the 19 posted by Forbes and Mertz. Add in Marc Ybarra, another strong passer who as a first-year pro became a valuable piece as a spot starter or holding mid substitute, and that's a pretty strong triangle on the ball.
The missing central piece might have been a play-disrupting tackler in the No. 6 role, but veteran free agent signing Junior Etou seems to fit that bill perfectly after playing last season for Eastern rivals Tampa Bay and being plugged into the Hounds 11 this preseason.
Last season, the Hounds' preferred five-back formation meant the outside "midfielders" often were wing backs advancing high up the field, a role players like Dossantos and Rovira still can fill. Whether that remains the case or if the formation shifts to more traditional outside midfielders, the Hounds have two other, rather different options in Burke Fahling and DZ Harmon.
Fahling, who had a goal and an assist this preseason, showed energy getting up and down the wing and a knack for getting the ball into dangerous spots during exhibition play. Harmon, meanwhile, brings more size and pace, and he fits the two-way mold Lilley so often seeks.
Forwards
When a team's top scorer departs, it naturally leaves a hole, but the Hounds had the luxury of two double-digit goal scorers a year ago, and Albert Dikwa is back after his career-best, 11-goal, four-assist 2022.
Dikwa is the clear choice to lead the line after also completing the healthiest season of his career, but he will have a returning running mate this year in Edward Kizza, who is with the Hounds on a permanent deal after joining last year on loan and providing his memorable playoff heroics against Birmingham. While both are naturally "No. 9s" — central strikers — they likely will see the field in tandem at least some this season, creating a new but potentially potent dynamic up top.
The forward group is also a young one — even the seven-year pro Dikwa is just 25. Newcomer Tony Lopez is the only other non-rookie, and the well-rounded attacker had a strong season a year ago with the Cal United Strikers in NISA, a division below the USL Championship.
Rounding out the group are two first-year pros. Langston Blackstock led the Peach Belt Conference in goals while at D-II Clayton State, and he was one of the first trialists signed during camp. The youngest of the group at 22 — and the tallest at 6-foot-3 — is Tola Showunmi, a third-team All-American at New Hampshire who also got a goal this preseason.
---
While the Hounds have some new parts to work into the mix, the most notable overall trends are the additions of more height across the board and more youth on the roster — of the 11 new players, only Etou and Farrell have more than three seasons of pro experience. But the group is expected to be tested straight out of the gates with its first three matches against playoff teams from a season ago.
The team will have plenty of time to get to know each other and connect on the road with seven of the first nine league matches away from home, starting with Saturday's season opener at 7:30 against Birmingham Legion FC. But for the fans in Pittsburgh, the first chance to see the 2023 Hounds in action will be the home opener against Miami FC, 7 p.m. Friday, March 24 at Highmark Stadium.