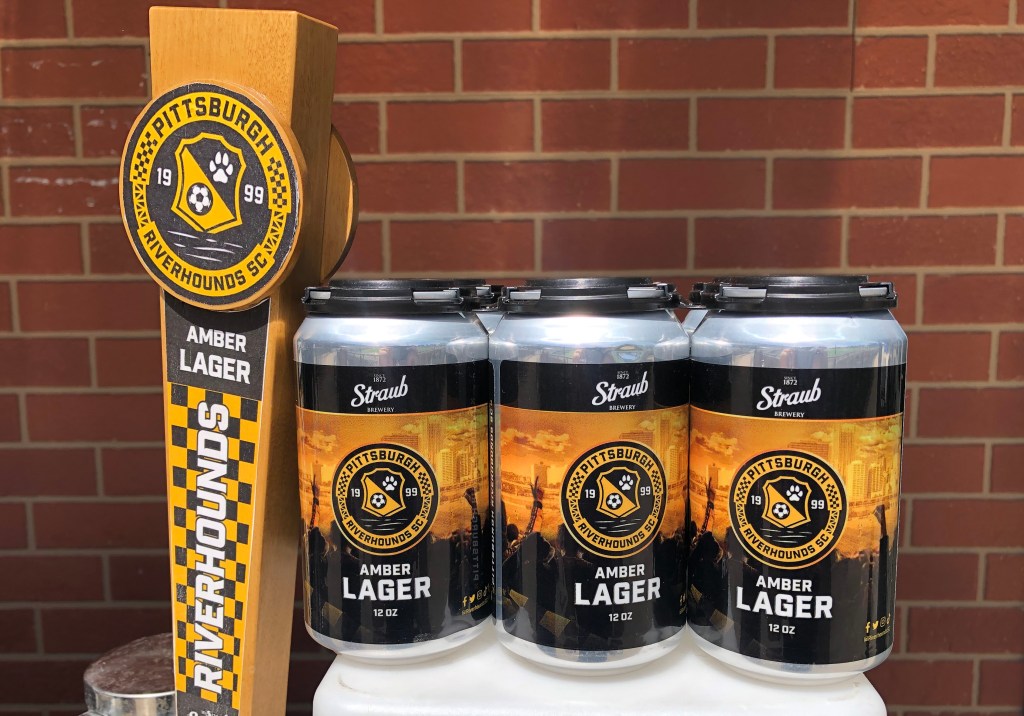 PITTSBURGH (April 22, 2022) — Pittsburgh Riverhounds SC and Straub Brewery, makers of Riverhounds Amber Lager, are excited to announce the official beer of the Riverhounds will be available in cans starting this Saturday, as well as on tap in an increasing number of bars and restaurants around the Pittsburgh region.
The canned six-packs of Riverhounds Lager will be available at local beer distributors that carry Straub throughout the area. Riverhounds Lager also is available on tap at a growing number of locations, moving from Highmark Stadium to establishments within the city and expanding out to Westmoreland County, with plans to grow further into neighboring counties and south to West Virginia.
"Straub Brewery is proud to partner with the Pittsburgh Riverhounds in creating this exciting, special beer. It is exciting to be part of a winning Pittsburgh team and their loyal fan base, and we look forward to a lasting partnership for years to come," Straub sales director Eric Heinauer said.
"We are grateful to have Straub as a brewing partner, and we are glad our fans will now be able to enjoy Riverhounds Lager at home, while out watching the Hounds on TV, and as part of the gameday experience at Highmark Stadium," Riverhounds president Vic Gregovits said.
The cans also will be available at Highmark Stadium beginning with this Saturday's home match at 7 p.m. against Atlanta United 2.
The Tailgate Zone, which features Riverhounds Lager, will open at 5 p.m., and gates open at 6 p.m. Tickets are still available at the Highmark Stadium Box Office or through Ticketmaster.