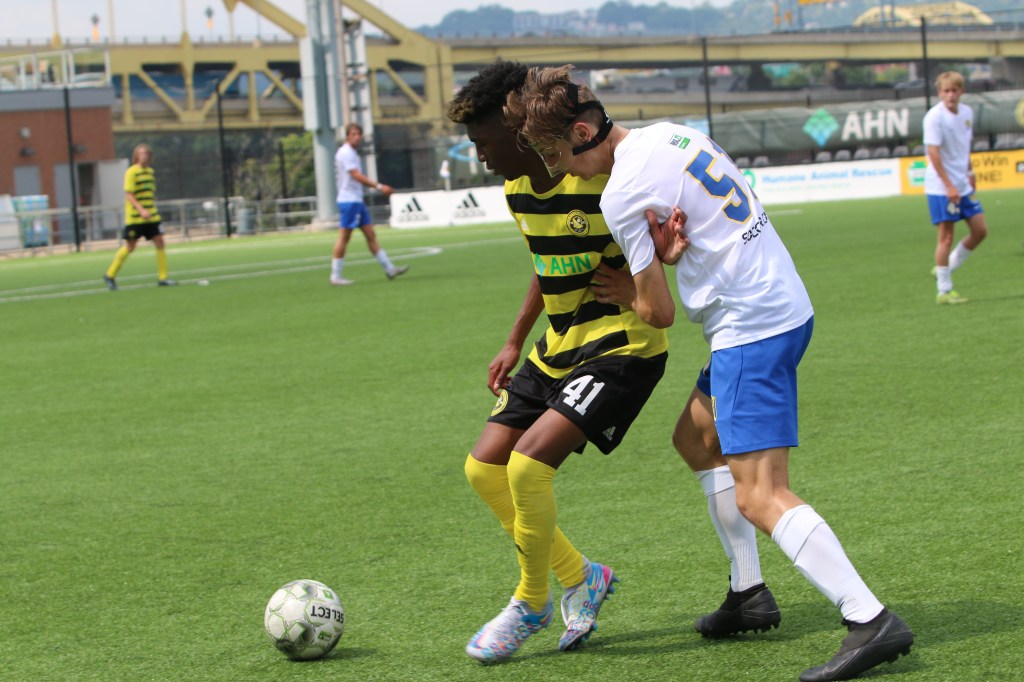 PITTSBURGH (June 6, 2022) — Pittsburgh Riverhounds SC and the Riverhounds Development Academy will take part in their second year of USL Academy League play with a six-game slate starting this weekend and running through July.
Playing in the East Central Division, the team — made up of the top boys players from the U15 to U19 age groups — will display its talent against the best from other USL teams' academies in a high-level competition that will help the players pave their path toward the college and pro ranks.
The Hounds' Academy League team will be led by academy coach Justin Evans, the club's former First Team head coach and a former pro with experience in MLS, Europe and with the Hounds. Justin will be assisted by another former Hounds star, veteran of European leagues and current academy coach, Kevin Kerr.
The team will kick off the season by playing its first USL Academy League match at Cleveland Force this Saturday, June 11, at 4:30 p.m.
Highmark Stadium will host its first USL Academy League match on Wednesday, July 6, when the team will play at 2 p.m. against the Dayton Dutch Lions. That match will be the lead-in to a pro team match that night at 7 p.m. against Indy Eleven.
Cleveland Force and Indy Eleven also will make trips to Pittsburgh during the season to face the RDA team. The game against the Force will be at 7 p.m. on Friday, July 8, and the season finale against Indy Eleven will be another 2 p.m. start on Saturday, July 30, before the pro team's 7 p.m. match against FC Tulsa.
Admission is free to all USL Academy League home matches. To learn more about the USL Academy League, visit usl-academy.com.
---
2022 Riverhounds USL Academy League schedule
Sat., June 11 — at Cleveland Force, 4:30 p.m.
Wed., July 6 — vs. Dayton Dutch Lions, 2 p.m.
Fri., July 8 — vs. Cleveland Force, 7 p.m.
Fri., July 15 — at Louisville City FC, 7 p.m.
Sun., July 17 — at Kings Hammer FC, 11 a.m.
Sat., July 30 — vs. Indy Eleven, 2 p.m.
*all home matches played at Highmark Stadium