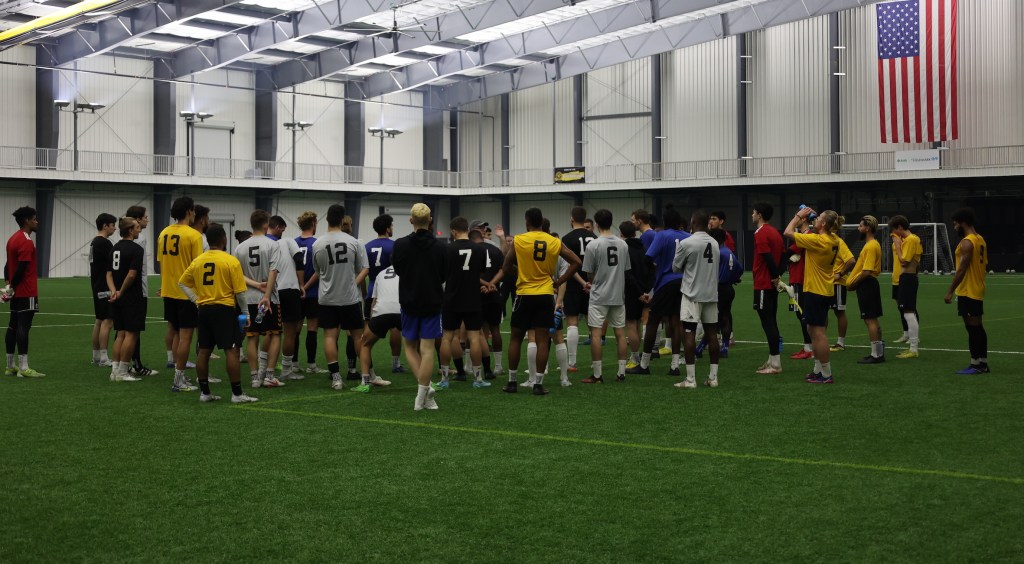 PITTSBURGH (Nov. 10, 2023) — Pittsburgh Riverhounds SC will hold an open tryout for aspiring professional players on Friday, Dec. 8, from 8:30-3:30 at the AHN Montour Sports Complex in Coraopolis.
Players will have the opportunity to be evaluated by head coach Bob Lilley and his staff during the tryout, and individuals selected from the open tryout could be called back for further evaluation at an invitation-only combine or earn a spot in the Riverhounds' 2024 preseason camp.
The tryouts are open to men ages 16 and older, and previous professional, college or high-level amateur experience is recommended. Cost to register for the tryout is $125, but a special early-bird rate of $100 applies to those who register before Nov. 30.
Participants will be responsible for their own travel costs, lodging and food on the tryout date, and the team is not offering assistance with visas of letters of invitation except on a case-by-case basis.
To register for the event, please fill out the application form HERE. For further information, or if there are any questions regarding the application, please contact Sporting Director Dan Visser at visser@riverhounds.com.